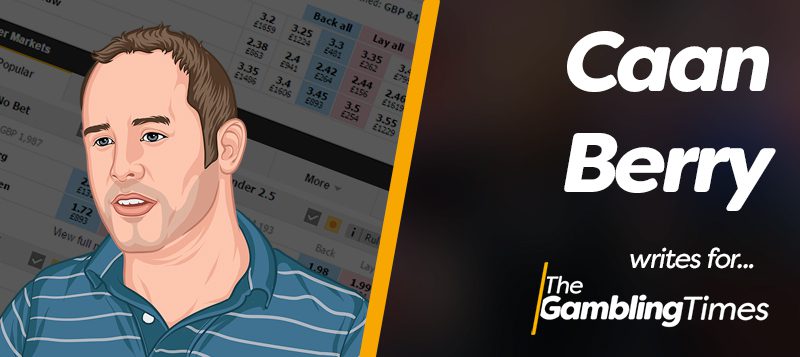 Don't know what betting trading is? you're probably not alone.
Despite the rise in popularity of matched betting, arbitrage and bonus bagging many bettors still don't understand what betting trading is.
Here's a short sharp introduction into my world as a full-time betting exchange trader. I'll cover:
What betting trading is
How trading bets works
Why it appeals so much
What Betting Trading Is:
Trading bets relies on similar principles to matched betting and arbitrage. You're looking to place two opposing bets against each-other, on the same selection to gain a profit.
The big difference between the aforementioned and trading being; all bets are placed on a betting exchange. This alone is of interest to those looking to make money as you don't need to consistently open additional accounts, move funds and complete verification checks.
The downside being, betting trading is somewhat more difficult to learn. However, the potential profits that can be made are far more.
How Trading Bets Works:
Trading bets works in the same manner a cash-out function would, but there's far more to it, and with good reason. It's a little more like trading the stock market, although through betting odds.
You're basically looking to find a situation where betting price will change within the market. The profit comes from backing at a high price and laying low, or, laying low and then backing higher.
The easiest way to explain is through an example:
For arguments sake, the price of a horse shortens within a betting market from 6.0 to 5.0.
You place a back bet on x horse odds of 6.0 for £50
You place a lay bet on x horse odds of 5.0 for £60
The possible outcomes look like this:
If the horse wins; you lose the £50 back bet, but gain £6o from the lay bet. Leaving a total profit of £10.
If the horse loses,;you lose £240 on the lay, but win £250 on the back bet. Leaving a total profit of £10.
For the person trading bets, the profit is in predicting this will happen more often than not. Make's sense right?
Why It Appeals So Much:
It's quite easy to see why this style of betting appeals. Betting income is of course tax-free, and once you become efficient in this style of betting there are over 10,000 races a year. And that's just horse racing. Furthermore, eventually you can use larger stakes and make more money on a per-race basis.
Who doesn't want to watch sport all day and make tax-free money?
You can find out more at Caanberry.com