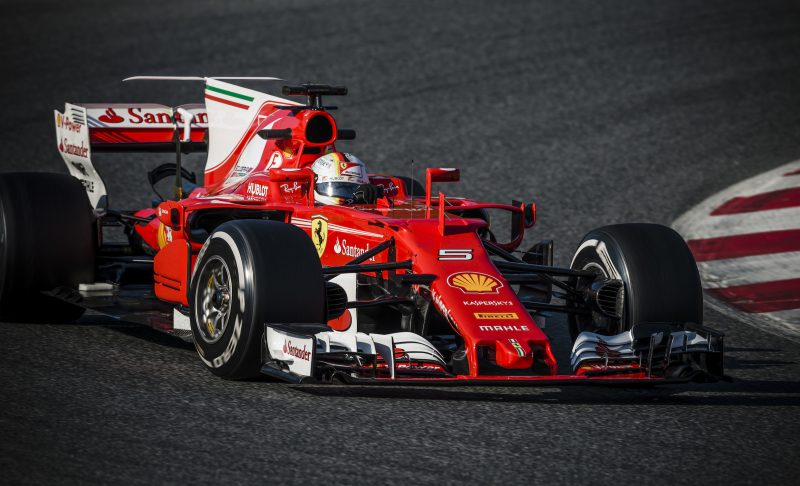 The F1 roadshow has rolled into China this week following the opener in Australia last month, but the weather looks like capturing all the headlines.
Rain and fog/smog meant nobody could get any real running time on Friday and the race itself has been put in doubt.
The visibility around the track is OK but the medical services helicopter – which need to be able to get to the nearest hosptial, was unable to take-off meaning the cars are not allowed to run under F1 rules.
The issue is that bad, there was some talks about changing the format and running order for the weekend, and world championship favourite Lewis Hamilton was keen on the idea.
Sat program: 3 practice sessions, qualifying Sunday morning and then race. Who's down for the switch up?

— Lewis Hamilton (@LewisHamilton) April 7, 2017
Seriously tho, this could actually be a blessing in disguise. A chance for new bosses to be proactive & be creative #switchitupF1 #bestfans

— Lewis Hamilton (@LewisHamilton) April 7, 2017
The opening Grand Prix of the season saw a welcome return to the top of of podium for Ferrarri and Sebastian Vettel, as they beat Lewis Hamilton into second, and our F1 expert and former F1 driver Martin Donnelly believes this weekend will see a true test of where the men in red really are.
"It is nice to see somebody else, nobody likes the one team domination and clearly Ferrari have raised their game and they look to be even ahead Mercedes in some regards this season," Donnelly explained to TheGamblingTimes.com.
"China with the longer straights we are going to see DRS come into contention for the first time, so it is going to be interesting and we will probably learn a lot more than we did in Australia.
"We are going to see this weekend just how good Ferrari is and if they can maintain the pressure on Mercedes, let's see if they have the power we think they do.
"We are going to see a great Championship and if we can see Sebastian and Lewis going at it this weekend, like I believe they will that will set-up a spectacular looking season ahead."
Odds
We spoke with BetFred F1 trader Craig Durnin to get the low-down on the odds ahead of the weekend.
"We have seen a pretty even split of money so far this week on the Chinese grand Prix. The weather could be playing a big factor on this as the drivers have had little to no time to test out their wet tyres with Practice 1 and 2 being very limited due to safety concerns."
Durnin admits that Dutch starlet Max Verstappen looks a tempting price if we have a wet race.
"The obvious choice would have to be Max Verstappen who topped the Practice times (albeit limited). At a current price of 18/1 and with rain forecast on race day, he could be the one for me.
"Hamilton is still the favourite closely followed by Vettel. He does seem confident in his car and team and this combined with the fact he has won 4 times around here in the past makes him a worthy favourite.
"Ferrari odds have come in Yes but not not hugely, the price on Vettel and Raikkonen has been easing out. Maybe this is what inspired one of our retail punters to propose a 20k bet on Hamilton to win the World Drivers at Even money. A bet I begrudgingly accepted as I had been trying to keep him onside this year."