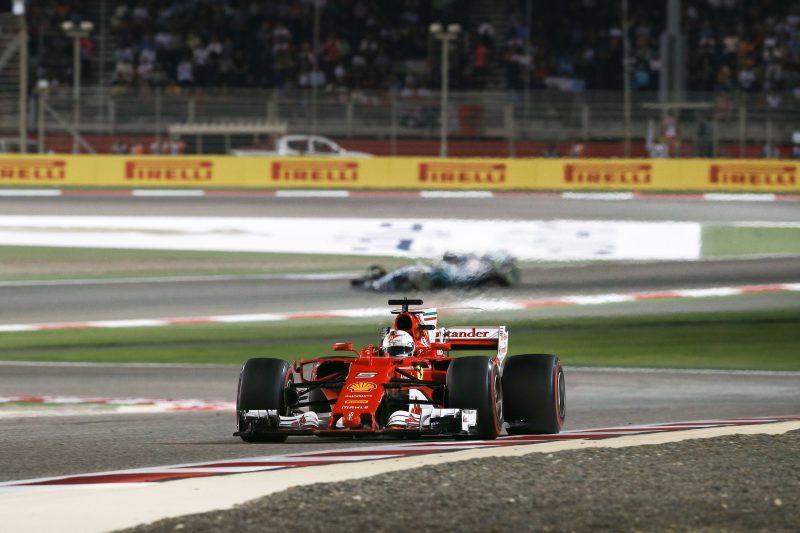 Formula 1 hits Europe for the first time this season as round four sees the Russian Grand Prix take place in Sochi.
The Russian GP is entering its fourth year, and has been a welcome sight for Mercedes since 2014 as they have won every running of it so far.
Indeed Lewis Hamilton taken two of the three races hosted in Sochi and will be looking for his third this Sunday.
However, unlike previous seasons – Mercedes come to Russia with some real competition in the shape of Ferrari and Sebastian Vettel.
With three races gone, it is Ferrari and their number one Vettel who sit top of the Constructors' and Drivers' championship, respectively.
The teams have already arrived at Sochi Autodrom and are getting ready for the hottest weekend of season!#RussianGP #F1Sochi pic.twitter.com/2hBLS1HMSL

— Sochi Autodrom (@SochiAutodrom) April 25, 2017
After Bahrain, teams enjoyed some rare in-season testing time and Hamilton is hopeful that Mercedes have taken advantage of this.
"Our focus was on advancing our understanding of the tyres and also the rear of the car so that we can improve our long runs – particularly during the race and on the supersoft compound," said Hamilton.
But team boss Toto Wolff admits their previous dominance in Russia counts for nothing this weekend.
"In this season with these new regulations, you can't take anything for granted," said Wolff.
"The trophies of previous years don't guarantee that we'll be winning in Russia when you have a very fierce competitor like we do in Ferrari. We'll take it one step at a time."
Vettel is just hoping Ferrari can continue their good progress and said: "I think the team has obviously done a really, really great job, a lot of hard work, commitment and as I said, things start to click and hopefully that sort of success now in the first couple of races helps us to build up some sort of momentum."
A number of the teams down the field are looking to make further strides this weekend, including Renault who are bringing a new front wing set-up with then.
KVY: "My confidence is good. Everything with the car feels comfortable and I am looking forwards rather than behind" #RussianGP pic.twitter.com/dwS3vWNbuq

— Formula 1 (@F1) April 27, 2017
And the biggest cheers of the weekend will be reserved for home favourite Daniil Kvyat, who will be looking to score good points in his Toro Rosso.
"Hopefully in my home Grand Prix we can fight for more points, because that's what we need and we have a car that can do it."
Odds
We talked with BetFred's F1 trader Craig Durnin ahead of this weekend's action and they admit that despite Vettel's lead – everyone in the betting market is sticking with Hamilton.
"The bulk of the early money coming through is for Hamilton. Tough to argue against it really with Hamilton's record around Sochi.
"Hamilton has gone quickest and won round Sochi two of the last three seasons with his only blip coming  last year when he ran second (from 10th on the grid) behind Rosberg. I can't see anything but a Hamilton victory. Every chance of his team mate running him close for second though I think
"It certainly getting harder to predict but I am sticking with Mercedes. Bottas is only getting better with his new team and was clearly frustrated when ordered to move aside for Hamilton last time out. I expect a big race from Bottas this week.
"Overall we have still, surprisingly, not seen much interest in Ferrari even after Vettel's victory in Bahrain. Your everyday punter still wants to be all over Hamilton and his Mercedes."