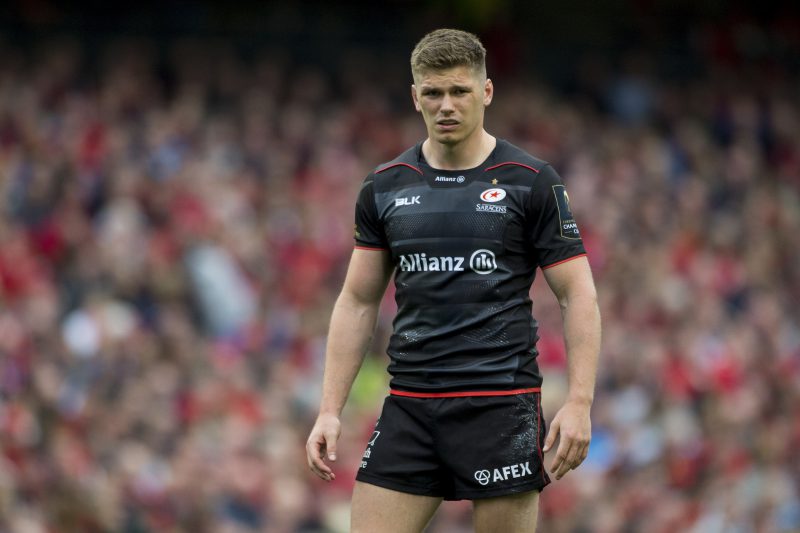 Saracens are looking to defend their European title this weekend in the Champions Cup final as they take on French outfit Clerment Auvergne at Murrayfield.
The English giants are looking to become the fourth club to win back-to-back titles, whilst Clermont are finally looking to seal a win after finishing as runner-up in two of the last four finals.
Saracens come into the match in fine form, having not lost in Europe for 17 matches – although that was to Clermont, who beat them in the 2015 semi-finals.
Satracens chief Mark McCall admits they come into the game with confidence and said: "Since the semi-final loss to Clermont in 2015 we haven't lost a play-off game — that's nine in nine in two competitions. That's a record we should be really proud of.
"All season Clermont have started games so well and have been 15 or 20 points up on sides, and that has forced teams to chase them.
☑️ Injuries
☑️ Positive Mentality
☑️ Clermont

Read a full squad update & Mark's thoughts from the media day here 📰👉 https://t.co/IvHAWt2M67 pic.twitter.com/QBysML3Z7v

— Saracens Rugby Club (@Saracens) May 9, 2017
"I think they are significantly better than Racing 92 were last year – although they did incredibly well to reach the Champions Cup final and then go on to win the Top 14. But as coaches analysing Clermont, it just seems that they have something more about them and their team spirit is fantastic.
"This is our sixth final out of the last seven in the Premiership and Europe and we do not really care what anyone else thinks about us. This game is not going to define our group, we are going to stay together a lot longer."
Clermont coach Franck Azema admits that they face a huge hurdle to overcome Saracens.
"Saracens are a steamroller from the first to the last minute," he said.
"They have a very pragmatic way of playing, very well oiled, which everyone sticks too and which builds the scoreboard little by little.
"We have to be very vigilant and concentrated to limit the impact of their big ball carriers. We have to be efficient while making sure not to be too focused on those carriers and risk opening the space around them.
"Our defence has to exert a constant pressure on them to prevent them from unleashing a style which makes them difficult to beat."
Anyone taking a sneaky 'sick day' to travel up to Edinburgh?#FinalsEdinburgh2017 pic.twitter.com/wtXI9u3SLC

— Champions Cup (@ChampionsCup) May 12, 2017
We spoke to our Rugby expert, leading agent Stuart Watkins of Inside Rugby about the big event.
"They rested a lot of players at the weekend against Wasps and for me I just can't see past Sarries, they are so effective – their tactics generally are so spot on and they are so good at carrying out a game-plan," he told us.
"Clermont are a great side with great players, but Saracens are so well drilled they always get the result when it matters.
"I think they will edge it. They are so dominant, they have reached the point now that they are the team everyone ants to avoid at the start of every tournament.
"They have already made smart signings for next season – they are so powerful and I think their dominance will continue beyond this season."
We also spoke with BoyleSports' Leon Boyle for his opinion on the final.
"After such a strong defensive performance against Munster its hard to back against Saracens," he told TheGamblingTimes.com.
"Saracens to me look the stronger fitter and better coached team. Clermont were lucky enough to get past Leinster in the semi-final.
"I expect a tight first-half with both teams keeping it close early doors. But as the game goes on Saracens fitness will kick in and if Clermont haven't scored heavily early doors – similar to what they did against Leinster, then they could be in serious trouble.  Both teams have two very good kickers so expect to see shots at goal at any possible chance.
"As things stand we are best price Clermont and staying short on Saracens and the punters are still liking the odds on jolly."