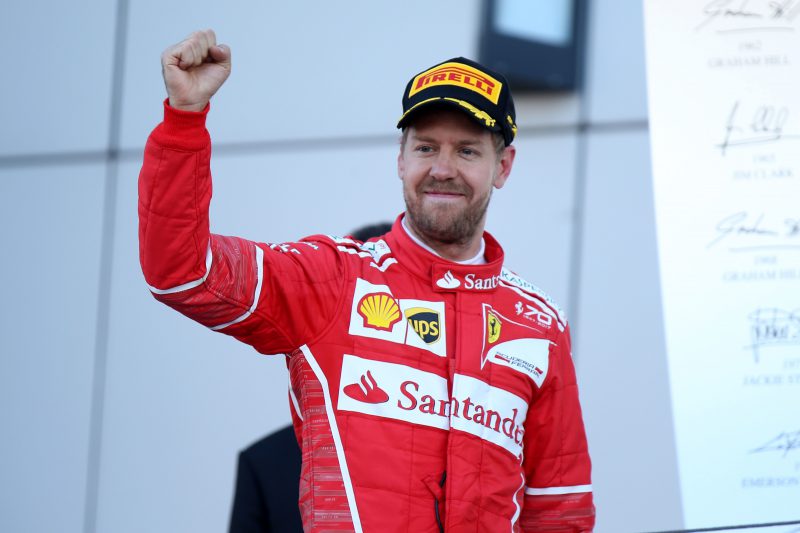 The Spanish Grand Prix is next stop on the Forumla 1 calendar and with ten winners from the last ten races, it is anything but predictable.
Hosted at the Circuit de Barcelona-Catalunya, it is one of the oldest races still contested.
Most recently it is the circuit where many new upgrades come in, as it is the first time the teams have had chance to get back to their European based factories.
Whilst Ferrari have already added a number of parts and Mercedes looked to have lightened their car, it is the Red Bull that could have the biggest impact on things this weekend.
Such are the chances with the Austrian outfit, that many feel it is almost an entirely new car that will be under Daniel Ricciardo and Max Verstappen.
A fresh lick of matte paint applied to the #RB13 for the #SpanishGP🖌 pic.twitter.com/NMZZZhxj2X

— Red Bull Racing (@redbullracing) May 11, 2017
Both Daniel Ricciardo and Max Verstappen are eager to see if their upgrades have the desired affect.
"I hope the upgrade will give us a chance to really fight with Mercedes and Ferrari or at least get us closer," Ricciardo said.
"The reason why it comes in Barcelona is that we put everything back in the factory were very busy so now I hope that it's a quicker improvement. It means that the people who do the work behind the scenes get their reward as well. It's a good feeling for everyone when these upgrades work."
Verstappen added: "We have to wait and see what the updates will bring. I hope we can be a bit closer to the top teams or that we can at least follow them. That would already be a good step forward," he says.
Mercedes have introduced some new vanes on their nose, which has been the talk of the paddock for much of the week so far.
Mercedes ha suprimido los turning vanes multielemento debajo de morro para incorporar una aleta gigante que cruza toda la estructura #TechF1 pic.twitter.com/vQi9lDRPVp

— Alberto Rodríguez (@Albrodpul) May 11, 2017
All cars have also had a paint job, as F1 are introducing new larger numbers on every car, including the shark fins having numbers too.
After his struggles in Russia last time out, Lewis Hamilton – who is behind Sebastian Vettel in the Drivers' Championship – is hopeful of seeing a big improvement in Barcelona..
"Coming into this weekend we have a good understanding of what went wrong," said Hamilton.
"There has been analysis as there is race-to-race.
"We have grown from experience of having won with a fast car and a car that struggled in so many areas.
"I definitely think we are better equipped now but I can't say it will be better this weekend, I hope it will be. There will be upgrades for everybody and we will be doing work tomorrow to get the car in the right place."
Larger race numbers for Spanish F1 GP https://t.co/etMktRzG0F pic.twitter.com/nEUwK5mi5X

— Inside Sport (@InsideSportmag) May 12, 2017
We spoke to Betfred's F1 trader Craig Durnin ahead of the weekend's action to get his take on what lies ahead in Catalunya.
"Hamilton remains favourite for this race, albeit by a narrow margin," he told TheGamblingTimes.com.
"It seems the punters are aren't overly keen on lumping on any one driver this week.
"We have seen a pretty even split Hamilton/Vettel & Bottas. It's going to be an interesting race in Barcelona.
"The big three are all bringing big upgrades to their respective cars this week so it could be set to be an intriguing one."
Betfred now make Vettel favourite for the overall title and Durnin added: "We now have Vettel as favourite for this seasons World Drivers.
"If I'm honest I still think Hamilton will celebrating come the end of the seasons hence me still being bottom price.
"A bet that has seen a hike in popularity this year is the Dual forecast. To be honest I can understand this.
"So far it has been a tough to call a winner, so if you can't decide who you like over Hamilton and Vettel for example, have the dual forecast and if they run first and second, happy days."