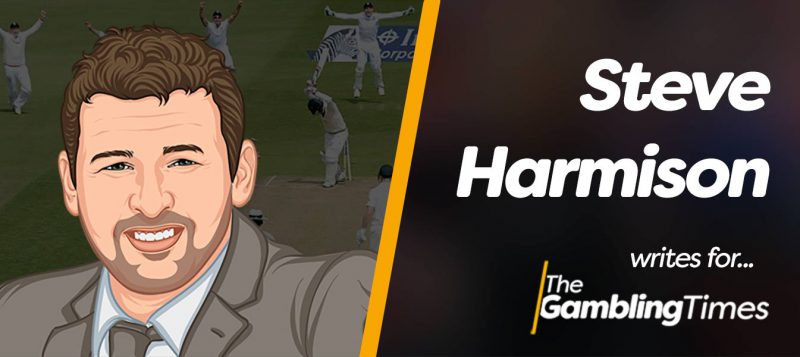 It is the IPL knockout stages this week, but instead of seeing at least one England player in the final, we won't see any – which I think is wrong.
I have heard what Kevin Pietersen has been saying and I agree with him, I would not go as to say it is a shambles, it is just this year they have three players who could have played in the IPL final and we were guaranteed one in the final because Mumbai is playing Pune so Stokes or Buttler would have been in the final, and potentially two players as Woakes should have been with KKR.
Welcome @Eoin16 &the Team ChampionsTrophy @root66 @benstokes38 @Liam628 @JasonRoy20 @TheRoyettes @david_willey @MoeenAli @jbairstow21 @spain pic.twitter.com/geO22RCieQ

— Desert Springs Spain (@DesertSpringsES) May 16, 2017
There are two ways of looking at it, you want what is best for English cricket and moving forward, if we had a new captain/new coach/new administration then I think the trip to Spain would be invaluable – but it is not a new captain, Eoin Morgan has captained the one-day team for a while, they are not playing test matches with that new captain Joe Root until later in the summer – bringing people back to play Ireland, it was all set in stone before they started.
I thought the ECB got lucky leaving Stokes, Woakes and Buttler and it was right for them to stay and play, I just think that I agree with Kevin and they should have had some flexibility to give them a chance to play in the knockout stages.
"There are three players there who should be playing cricket rather than be in Spain"
The ECB, though, have always been the same – our way or no way and unfortunately those three players are going to miss out – I think they should have stayed, not as strong as Kevin but he has that agenda with the ECB but there are three players there who should be playing cricket rather than be in Spain.
The team itself is in a good place and if they think it is a fitness thing, my goodness they must already be that playing in 40 degree heat in India, it is small mindedness by the ECB trying to show people how strong they are, but this is a decision they could have done better. I don't agree with it, they shroud have stayed and played.
Thanks for d entertaiment @benstokes38 👍
U r Awesome diz Year 😍
U lead the Way for @RPSupergiants 🏆
Happy journey ✈#ThankYouStokes 🙏 pic.twitter.com/jn9QfqiODn

— Mukesh (@Mukesh3101) May 15, 2017
Looking at the IPL itself I think Pune are the ones going into the last four with any sort of form.
KKR have struggled a bit in recent weeks, as have Mumbai. The Sunrisers have also gone off the boil a bit and it is Pune who have gone from strength to strength but Stokes has been heavily involved in that with bat and bowl so it would be interesting to see how they cope with that.
Mumbai have been trying to be clever with their team selection, but that has back fired on them a bit  – but I think Pune will win and they will meet KKR in the final, both are strong teams batting and bowling.
KKR have a well balanced side with a great captain in Gautam Ghambir but MS Dhoni is in a great position, he has been in this position before with Chennai and I think he will make the difference, I have gone with them before and I will stick with them