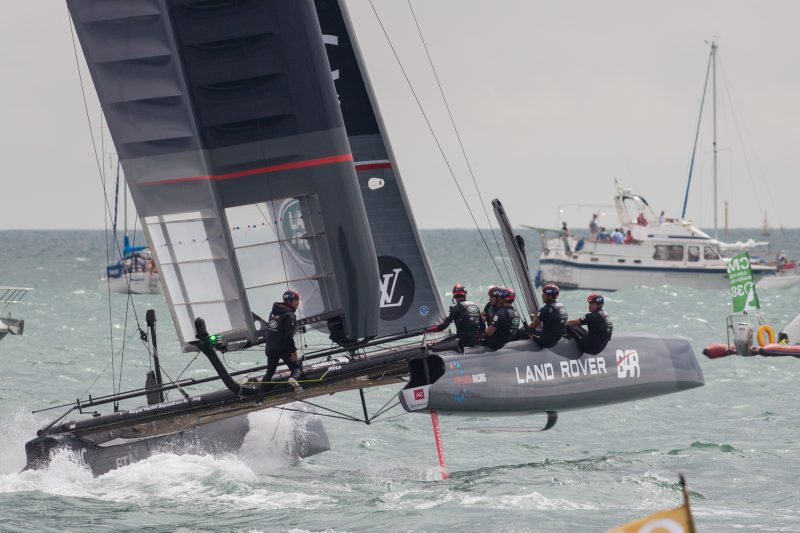 Sir Ben Ainslie is looking to create more history by claiming the America's Cup for Great Britain for the first time ever.
Ainslie is one of Great Britain's great Olympians having claimed five successive medals from 1996 to 2012, and now he has sailing's great prize in his sights,
In 165 years, a team form Britain has never taken the trophy home but Ainslie is looking to put that right.
"It has been 165 years of hurt for us"

Sir Ben Ainslie
"It is quite irritating, and ultimately that is why we are here," he said.
"It has been 165 years of hurt for us. But we are excited to be here, and we are looking forward to the series and the Cup itself in Bermuda."
Ainslie was part of Team Oracle four-years ago and he helped inspire them from 8-1 down to win 9-8 in one of the great finishes in sporting history.
Look who has arrived in Bermuda….exactly one week ⏰ from today the 35th America's Cup begins! #AmericasCup #ThereIsNoSecond pic.twitter.com/irFYVmpYEF

— America's Cup (@americascup) May 19, 2017
Now Ainslie is going up against Australian skipper Jimmy Spithill – who lead Team Oracle to glory in San Francisco in 2013.
And Spithill is refusing to take Ainslie, his former tactical man, lightly.
"The British team have not had the results in practice racing but the fact is we haven't got to the real stuff yet," he said.
"And you need only look back four years to realise how quickly things can change around in this game. They are serious competitors. We're not going to discount anyone at this stage. I think it will only be once we get to the semifinals that we will get a good look at them."
The format of the competition sees all the yachts will race each other twice in a round robin format – with the exception of Team Oracle who qualify straight into the final as defending champion's.
The top four yachts will race in the semi-finals, and the winners of that win race in a final play-off for a spot in the decider against the American team.
The final will taking place from 17 June. First to seven race wins is champion.
The venue for this year's finals is the Great Sound in Bermuda and the teams competing are Groupama Team France, Emirates Team New Zealand, Softbank Team Japan, Land Rover BAR (Great Britain) and Artemis Racing (Sweden).
Bookmakers make Oracle short price favourites ahead of New Zeland's Emirates sponsored boat but Ainslie and his crew are rated third in the betting and they have seen quite a bit of interest.
William Hill spokesman Rupert Adams told TheGamblingTimes.com: "It is all about Big Ben – after is Olympic heroics and the comeback last time he is the man to beat."