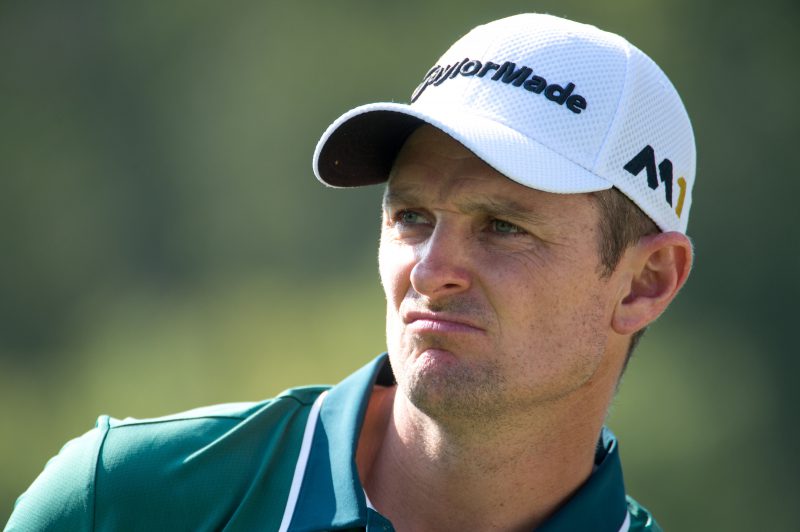 For once the European Tour takes centre stage in the golfing world, as their flagship event the BMW PGA Championship takes place at Wentworth.
Founded in 1955, it was not until 1984 that Wenworth – also the home of The PGA European Tour's headquarters – became its permanent home.
Before the Race to Dubai was brought in, it was the biggest prize in Europe – but it is still regarded as one the biggest titles in the calendar.
As a result, many of Europe's own big guns have come home to take part and that is evident in the betting with Ryder Cup and major winners Henrik Stenson and Justin Rose leading the field.
The calm before the storm, Wentworth is ready #BMWPGA pic.twitter.com/gvc8Oelg7I

— BMW PGA Championship (@BMWPGA) May 24, 2017
Stenson has never had great success on the West Course, but he is hoping the newly redesigned track will benefit him.
"There are certain courses that suits you, that suit your game, and whether this is one of them, well we are yet to see. It hasn't been the best of hunting grounds and when you make a schedule, of course you look into that, courses where you play well and where you do well. I'll try and turn that around and be in the mix of things this week hopefully
"I'm hitting more good shots and the bad ones are hopefully a little closer to where they need to be as well. I wouldn't say we're 100 per cent but we're heading in the right direction. I had a great year last year and always there's a bit of a risk to run out of steam at some point."
Rose is happy to be back in England and said: "It's a very special week for me always and it's nice to be back.
"I think the changes have been well received. I think that certain areas of the golf course have been softened and I think have probably been made a little bit more fair. Certainly more fair for the membership that have to play 51 other weeks of the year, and I think that's probably an important part of it. And the greens are as good a set of greens as I've seen for a newly-laid surface.
"The BMW PGA Championship is a top six or seven tournament in the world for me including the Major Championships. That's the way I regard it and that's how happy I'd be if I was to win it."
Stenson and Rose are the leading fancies at Wentworth, whilst defending champion Chris Wood is a 33/1 chance.
In America and the famed Colonial Club in Texas plays host to the Dean & DeLuca invitational, which is a tournament with plenty of history dating back to 1946.
As well as being only one of five tournaments on the PGA Tour with 'invitational status' it also unique in having a tradition where former Colonial champions select two deserving young players, who otherwise would be ineligible, to compete in the tournament.
Texan native and world number 7 Jordan Spieth is the defending champion and understandably amongst the favourites although he is coming off the back consecutive missed cuts.
He insists he is feeling happy about his game, just his putting has been an issue.
"I feel more confident tee to green right now than I did last year, I feel more confident tee to green than I have probably in my career," Spieth said.
"I feel very comfortable over the ball, I've been putting myself in positions to shoot low scores and just haven't quite converted to the level I have in the past. I feel good about the state of my game."
Indeed Spieth has decided to switch back to his Scotty Cameron 009 – having gone elsewhere for a few rounds.
One week after putter switch, Jordan Spieth is back to old faithful at Colonial – https://t.co/lOLRtPc5gO

(Via @MattAdamsFoL) pic.twitter.com/65WnKSF1V5

— GOLF.com (@golf_com) May 23, 2017
"Yeah, I was having a tough time aligning the ball up where I wanted it or getting comfortable with my setup with the 009, and that's why I made a switch to a putter that kind of lined itself up," Spieth continued.
"I just lost a little bit of the feel that I had with the putter I've been using for however many years. But what it did, was now I feel a lot more comfortable with my alignment and feel like I got my set up back to where I want it and I have that feel."
Favourite for the tournament is generally considered to be Jon Rahm with fellow countryman and Masters winner Sergio Garcia also among the front-runners.
The pro's point of view…
Our resident golf expert is Cliff Jackson. Cliff is a leading youth coach and PGA professional at the famed Seaton Carew Links – one of the oldest courses in the world.
Looking forward to the PGA – am going to with the English here – Ian Poulter, Tommy Fleetwood and Ross Fisher are my three.
I think the American one looks a tough call, but a top field but I will go with a mix of home and foreign talent with Rickie Fowler, Jon Rahm and Matt Kuchar.
The Bookie says…
We caught up with Ladbrokes' senior golf trader Peter D'Arcy ahead of the weekend's action to gauge the markets and ask him about our fancies.
We've seen a fair bit of interest in the English duo Matt Fitzpatrick and Ross Fisher, but Martin Kaymer has also proven to be popular this week.
We've seen a few bets on Ian Poulter too. He used to be one of the biggest critics of Wentworth (his highest placed finish of 10th in 13 starts backs this up), however it was mainly about the greens, so maybe he'll benefit from the overhaul of the greens.
For me I think Russell Knox could be a bit of value.
In America, there's been little interest so far as punters are sticking to the BMW PGA and we've not seen many bets on Jon Rahm as the short price is putting them off.
Jordan Spieth is the best backed of the short priced players and the consecutive missed cuts are not dissuading the punters. In fact it's close to the profile of the past two PGA Tour winners.
But I think Phil Mickelson's price looks generous.
We say…
TheGamblingTimes.com's Graeme Bailey brings you his golfing opinion
Two quality tournaments this week – in America I think Spieth will come close and also Jason Dufner, has a good record in this one.
The PGA – I think Byeong-Hun An, a previous winner, needs to be looked at – and I think if you back Rose and Poulter each way, you will get some money back.