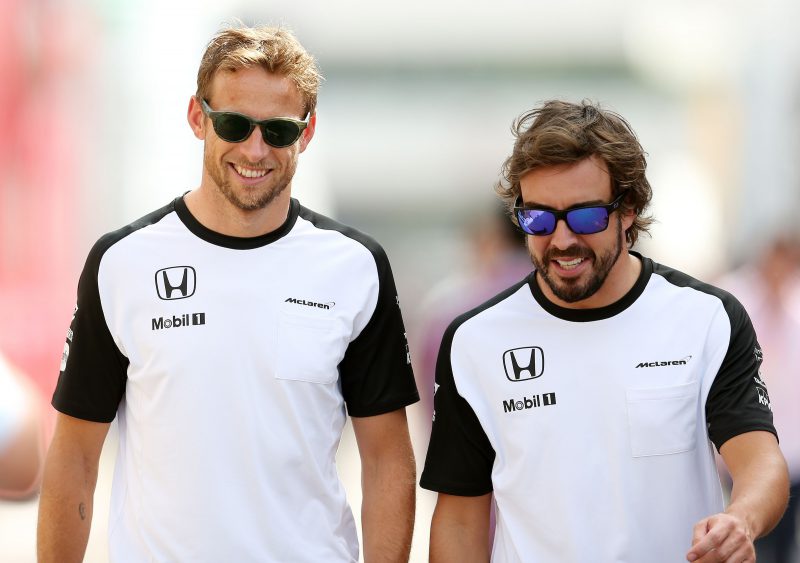 Arguably the most prestigious motor race in the world, the F1 roadshow has rolled into Monte Carlo for the Monaco Grand Prix.
The landmark street circuit is one of the most demanding on the planet and one of the oldest, having first been running since 1929.
Racing on the Riviera = 👌#MonacoGP 🇲🇨 #FP1 pic.twitter.com/CsPB0YihrR

— Formula 1 (@F1) May 25, 2017
The Monaco Grand Prix also forms the Triple Crown of Motorsport along with the Indy 500 and Le Mans 24-hour race and a feat to this day on Graham Hill has achieved.
Ironically, Fernando Alonso is having to miss this weekend's Monaco Grand Prix as he pursues the Indy 500 as he looks to try and emulate Hill's achievement.
With Alonso being out – that has created one of the stories of the weekend, as former World Champion Jenson Button has returned to racing for McClaren to cover for the Spaniard.
And Button is delighted to be back, saying: "I am very relaxed. Very excited, actually. It is interesting coming back for one Grand Prix.
"It being Monaco is very special. I have won here. I lived here for 17 years. It is exciting but I don't feel any pressure."
The race for the Drivers' Championship remains very close with just six points separating leader  Sebastian Vettel and Lewis Hamilton – both former winners at Monaco.
👍 Loving that matte white helmet look #LH44!#MonacoGP 🇲🇨 #FP1 #F1 pic.twitter.com/D784nIjc69

— Mercedes-AMG F1 (@MercedesAMGF1) May 25, 2017
Hamilton is aiming to be back on top after this weekend.
"Right now I'm not leading the championship, so the goal this weekend is to just try to win and, naturally, that would mean being in the lead leaving here," said Hamilton.
"But it's going to be a tough battle all the way to the end so it's really just about consistency. So far we're relatively consistent, except for Sochi, but this weekend's going to be tough.
"We were very good in the last sector of the last race, a slow section, so does that mean we'll be good here being that it's mostly slow sections? Or being that we have a long car, does that mean we'll struggle? Ferrari are generally able to switch their tyres on a little bit easier than us – does that mean we are in trouble this weekend, or not?"
Vettel insists that he and Ferrari and not feeling any pressure, now they are seriously competing with Mercedes at the top of the paddock.
"We got the points we deserved so far, here and there people just did a better job overall, but I think we have plenty to look forward to. I'm looking forward to it," said Vettel.
We spoke to BetFred's Formula 1 trader Craig Durnin to get his view on the weekend's action in the South of France.
"Lewis Hamilton's victory in Spain closed the gap to 6 points and this moved him back to favourite for the Championship."
Jenson Button is settling back into this F1 business, with 25 laps on the board, his best time is a 1:15.541 on the Ultrasoft tyres #C4F1 pic.twitter.com/JyNlo0AEtD

— Channel 4 F1® (@C4F1) May 25, 2017
With Button's return, they are also looking at markets just for him and he added: "We will for sure be offering a few more punter friendly markets on Button.
"Although saying that we are seeing the odd speculative £10/£20 on Button to win at 400/1. If your more of a realist I would offer points at current odds of Evs (worth noting he ran 9th here last year). Or maybe a podium finish at 40/1, stranger things have happened."
And looking ahead to the race, he believes last year's bridesmaid Daniel Ricciardo could go close.
"If you remember back to last year Ricciardo must have been furious. He was looking a sure thing until he pulled into pit and his pit crew and I quote 'wasn't expecting him'. But it's hard to make a case for the long shot around here."