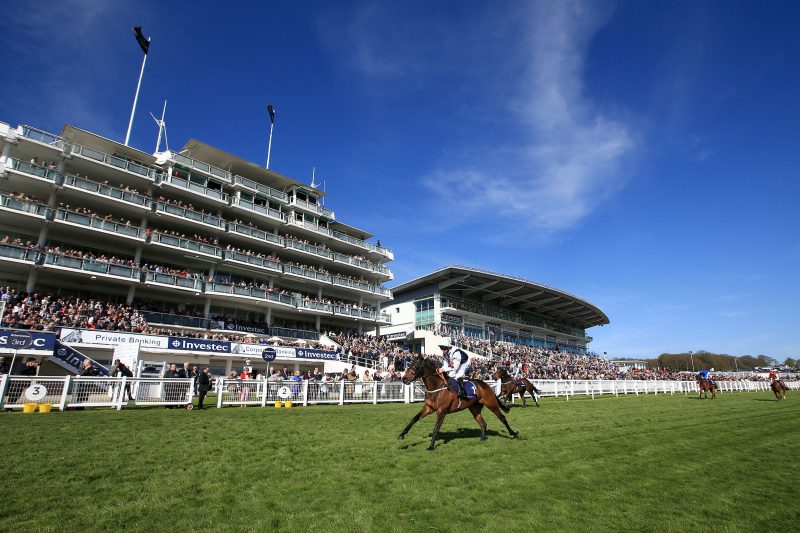 The connections of Derby outsider Diore Lia have defended their decision to run the three-year-old in the Derby.
A daughter of the brilliant Yeats, her track record is nothing short of disappointing – failing to impress on her only two appearances to date at Epsom and Lingfield.
But despite her poor form – she is entered in Britain's most expensive race, with some feeling she should not be competing.
Some betting firms have priced her as big as 1000/1 with most listing at 500/1 – either way should be hands down the biggest priced winner of the Derby with the previous record being 100/1 held by Jeddah (1898), Signorinetta (1908) and Aboyeur (1913).
Indeed should Diore Lia do the unthinkable – should would be the biggest priced winner of any Classic race with the record currently being 200/1 with Theodore who won the St Ledger priced at that in 1822.
Trainer John Jenkins has defended the decision to run her which has been made by owner/breeder Richard Aylward, who is keen to let his filly take her chance to generate publicity and funds for Great Ormond Street Children's Hospital.
"At the end of the day it's the owner's decision. He pays the bills, he's paid all the entry fees and he's entitled to run her if he wants," insisted Jenkins.
"If I didn't run her, someone else would. The owner is keen to run her and has set up a charity. He's there for the big day.
"I had a runner in the Derby a long time ago. That was an outsider as well and it didn't finish last.
"Has there ever been a 1,000-1 winner of the Derby?"
Aylward has promised to donate any prize-money Diore Lia picks up to Great Ormond Street and has also set up a Just Giving page.
Bookmakers are now also taking odds on just how much Diore Lia may be beaten by, she is 1/8 to finish last in the big event.
"The Derby is likely to be memorable for the best (Aidan O'Brien) & the worst – Diore Lia which is 1/8 to finish in last place," said William Hill spokesman Rupert Adams.
Diore Lia Beaten by less than 50 lengths: 13/8
Diore Lia Beaten By between 50-65 lengths: 13/8
Diore Lia Beaten by more than 65 lengths: 15/8
Diore Lia To Finish Last: 1/8