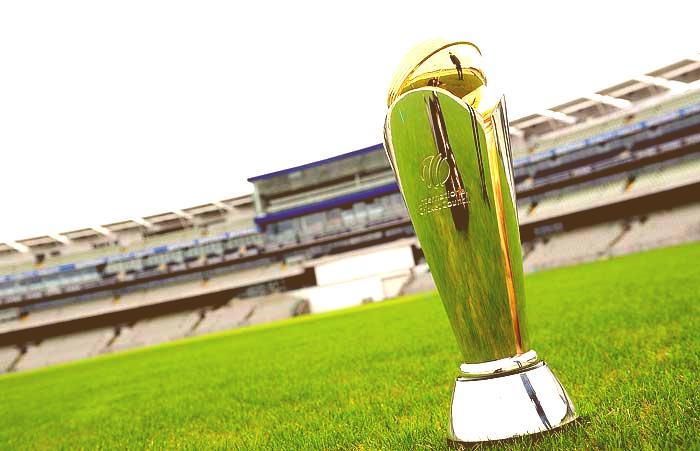 Hosts England are favourites to land the ICC Champions Trophy which gets underway later this week.
The one day tournament sees the world'd top nations competing in the one-day tournament which will run from June 1 to June 18 and played at three different venues – Sophia Garden's in Cardiff, Birmingham's Edgbaston and The Oval in London.
The top eight teams from the ICC One Day Championship rankings are competing for the title – with Bangladesh featuring for the first time since 2006 after overtaking West Indies in the table.
England Team squad for
Champions trophy! #CT17 #CT17 pic.twitter.com/HjDxz2Tcqu

— #CT17 #INDvPAK #CT17 (@CT2017Live) May 21, 2017
Group A features hosts England along with Australia, New Zealand and Bangladesh.
Group B sees defending champion's India along with Pakiston, South Africa and Sri Lanka.
England begin the tournament on Thursday at The Oval against Bangladesh.
Every team faces each other in a round-robin format – the top two then progress to the semi-finals where the top side from group A faces the runner-up from B and vice-versa, with the two winners meeting in the final.
The tournament is hugely popular and is over in just 18 days, which is a very popular format with the fans.
#ToolsOfTheTrade pic.twitter.com/Lb7A44VIWA

— ICC Champions Trophy (@ICC2017official) May 26, 2017
TheGamblingTimes.com's cricketing columnist Steve Harmison is looking forward to the occasion and thinks it will be a close one to call.
"England are one of the favourites, but I don't think you can say there is one favourite that stands out – in the past one time might have stood out – especially I the sub-continent, but that is not the case here and all eight teams have a relatively decent chance and you include Bangladesh in that, they are improving a hell of a lot," said Harmison.
"On any day, especially in English conditions – one good bowling day can win it, I think the bowlers will be the difference, they will go a long way to deciding the tournament – and that is why people are looking at England, South Africa and Australia.
"No matter how good the batsman are, if the bowlers with pace put them in the right areas then there is only one winner."
Below you can read a guide of each group with Steve's views.
GROUP A – ENGLAND, AUSTRALIA, NEW ZEALAND & BANGLADESH
OVERALL ODDS: England 5/2, Australia 7/2, New Zealand 7/1, Bangladesh 66/1
GROUP ODDS: England 5/4, Australia 6/4, New Zealand 7/2, Bangladesh 20/1
HARMY'S VIEW: England have got 20 very good talented players playing white ball cricket and unfortunately they had to leave five out and then another four have to be left out for the first game and that is difficult for them to do – but I expect them to go with the team that has served them well, so Bairstow won't play for me – Jason Roy maybe needs a score but over the past 12-18 months he has proved he is the real deal. It is just unfortunate that Johnny Bairstow misses out, but we need the two spinners, and there is an argument that he could compete with Jos Buttler but Jos has the edge for me – but all in all the England XI will be a very good and strong one, and they know they have to perform as all four boys on the side-line could come in.
Australia have this domestic stuff hanging over them, whether we see a hangover from that I do not think so – I think they will come out and perform and if they do then they have the ammunition to go back to Cricket Australia – David Warner leads them and he is one of the best batsmen in the world, no doubt about that.
Australia will be strong, they are playing good cricket – he will be key but they have very good pace bowlers with Mitchel Starc but they have a barrage of talent who can move the ball in this country.
New Zealand are a very good white-ball side, they are a danger and led well be Kane Williamson and with Trent Boult I expect him to do well, and the longer it goes in – I think they could do better, but I think England and Australia might have too much for them and Bangladesh.
Bangladesh have some very good players, and if they have a turning pitch they could trouble anyone.
GROUP B – INDIA, SOUTH AFRICA, PAKISTAN & SRI LANKA
OVERALL ODDS:  South Africa 7/2, India 4/1, Pakistan 16/1, Sri Lanka 33/1
GROUP ODDS: South Africa 5/4, India 6/4, Pakistan 9/2, Sri Lanka 10/1
HARMY'S VIEW: This is a more balanced group – South Africa are the strongest in this country, but India play fantastic cricket and many of their players coming off the back of a very good IPL, so they will be coming in with confidence. I think if South Africa get the ball in the right areas, then they are strong as they all have wonderful batsmen – but Kohli and De Villiers could be the two stand-out players.
Pakistan you can never rule out, as they can go from being a shambles to breath-taking in the space of a game, so you can never rule them out, whilst Sri Lanka are in a bit of a rebuilding phase, but you cannot just rule them out either despite the fact they have lost some very big names.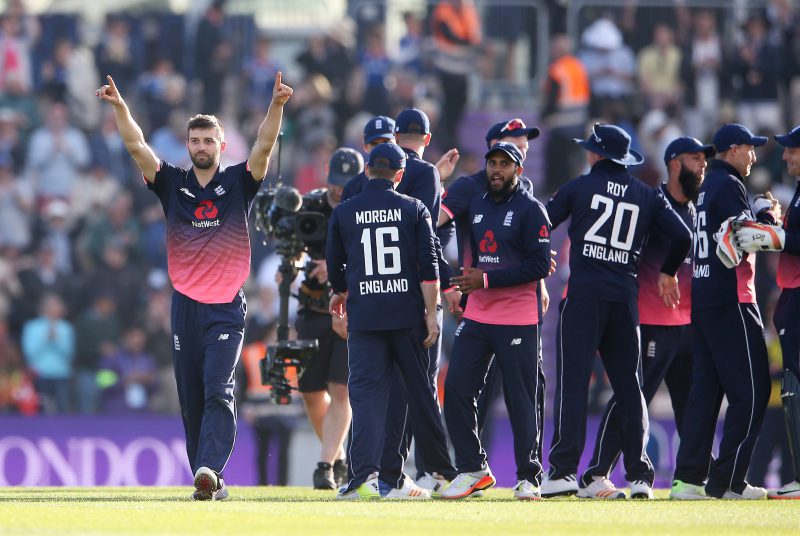 HARMY'S VERDICT: Overall I can see it being a South Africa-England final with England coming out on top, but it will be very close but if England stay true to how they have been playing then England have a great chance of winning.
I think Mark Wood is a great bet to be top wicket taker, bowling at the death he will pick up wickets. He just needs to get a consistent run of games playing for England, we have seen when he plays – he has that something different that England need – when he is bowling, people want to watch him bowl.
And I would go with De Villiers to be leading run scorer, he is a good price.
Odds
We spoke to BetFred's cricket trader Phil Crawford for his views ahead of the tournament
"We are keeping England shorter than most firms – so we want them to win at this stage," he told TheGamblingTimes.com.
"We have seen money for Australia, South Africa and India – the obvious dangers to England – but not too much interest in the Group Betting at this stage.
"But overall I am very much in the England camp and think that they are the correct favourites – New Zealand would be my pick as 'dark horses'."