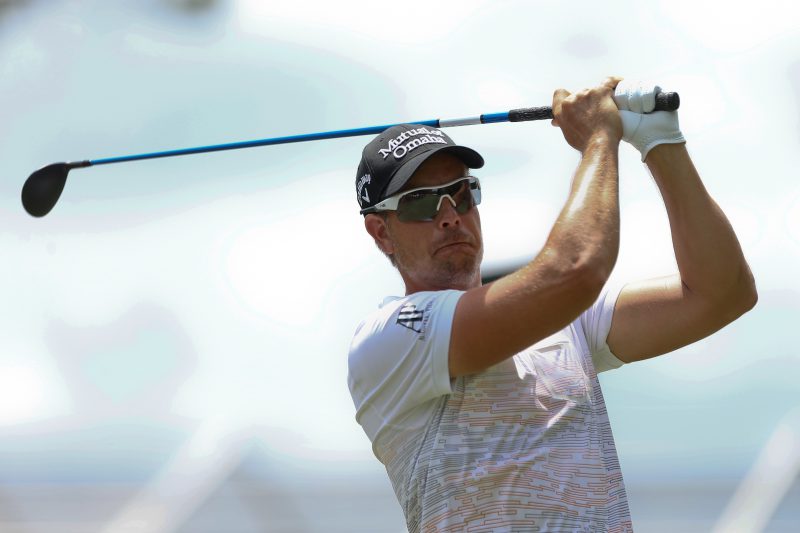 Two very high calibre tournaments on the golfing calendar this week with the Nordea Masters in Stockholm and The Memorial event in Ohio.
The Scandinavian Masters is one of the bigger events on the European calendar and comes off the back of the PGA Championship last week, and the winner at Wentworth Alex Noren is strongly fancied for back-to-back wins.
Indeed Noren is a two-time winner of this tournament in the past – but it returns to Barseback near Malmo, the home club of Henrik Stenson, and both are likely to have huge support from the home fans looking for a home win.
Stenson is looking forward to the challenge and said: "It feels good to be back in Sweden and Barsebäck again. I had a short visit in Stockholm this winter but other than that it's been a year since last time. It's extra fun to play on the golf course that I grew up on and I'm looking forward to the week.
"Last week in Wentworth felt OK. I had a lot of ups and downs and I had a couple of good moments. Alex (Noren) has been playing amazing lately with five wins on the European tour and it is fun that he's starting to establish his name.
"Thanks to all the golf that I've played here I know where to place the ball and where not to be and how to adjust myself to the greens and fairways and so on.
"Of course it would be great to win and put that on my resume but on the other hand this is one of the most difficult weeks because of all the commitments that comes from being back home.
"I love the commitments I have with handigolf and the juniors and seeing them develop and grow up is amazing. And to use my position to help and give back is something that I really enjoy."
It's going to be a test today, with the wind 💨 blowing hard again.#NordeaMasters pic.twitter.com/9bhQwTKbLe

— The European Tour (@EuropeanTour) June 1, 2017
Noren is expecting a tough few days ahead with Stenson, adding: "Henrik has a lot of achievements and if you look at the world ranking he is the one.
"He is very good from tee to green and that is what it takes on Barseback especially if it's windy. You have to know your irons so anything could happen.
"My goal is to play better on more difficult courses, I will try to work my schedule so I can play the more difficult courses in Europe and also mix them with USA. That's my hopes going forward. Of course it would be great to win a Major and The Ryder Cup as well. To accomplish something that I didn't think that I could gives me an extra kind of boost."
The English are also fancied to do well this week and featuring highly in the betting after the Swedish duo are Lee Westwood, who showed up well at Wentworth, and young Matt Fitzpatrick.
Other in America and the PGA Tour rolls into Ohia for the Jack Nicklaus founded tournament – The Memorial at the Nicklaus designed Muirfield Village.
A very strong field has turned up in Dublin and world number one Dustin Johnson is in town looking for the win and he is the short-price favourite.
Ready for a great week @MemorialGolf pic.twitter.com/fl4EsKV0qU

— Dustin Johnson (@DJohnsonPGA) May 31, 2017
But it is a strong field taking part with some of the world's biggest names in Jon Rahm, Jordan Spieth, Jason Day, Hideki Matsuyama and Adam Scott all making the challenge.
The defending champion is William McGirt – who showed up well at The Masters – and he is hopeful of another good showing.
"Coming back here to his place, he's put so much time and effort into making this place his own Augusta National, and to come back here as defending champion it's honestly a dream come true," he said.
The pro's point of view…
Our resident golf expert is Cliff Jackson. Cliff is a leading youth coach and PGA professional at the famed Seaton Carew Links – one of the oldest courses in the world.
This week I am delighted to be at the Longniddry Golf Club for this year's US Kids European Championships – I my picks this week come after some long and hard conversations with all the junior golfers.
But here we go – we are thinking Henrik Stenson and Graeme Storm in Scandinavia, the home-town hero and a man who is great at Links golf.
And for the Memorial we like Matt Kuchar and also Tommy Fleetwood to go well.
The Bookie says…
We caught up with Ladbrokes' senior golf trader Peter D'Arcy ahead of the weekend's action to gauge the markets and ask him about our fancies.
Alex Noren is seeing some money, but it's Henrik Stenson who is our worst result. Apart from the top two in the betting there is very little home challenge, so if Stenson and Noren fail to fire then I quite fancy an English win.
Westwood is playing okay at the moment he still hasn't strung four good rounds together, however that could come very soon.
For me I can see big George Coetzee going well.
At The Memorial, we've had a lot of interest, but not for DJ. His failure to register top 10s in his last couple of tournaments show he could be infallible after all.
We've seen a lot of interest in Spieth and can only see it going one way until the start of the tournament.
For me here I think Kyle Stanley has some of the required attributes
We say…
TheGamblingTimes.com's Graeme Bailey brings you his golfing opinion
Another great week this week – in Sweden, it sounds boring but so hard to look past Noren and Stenson, one of them could easily be winning.
In America – I think Jordan Spieth is due and his good mate Patrick Reed I think could turn up here.