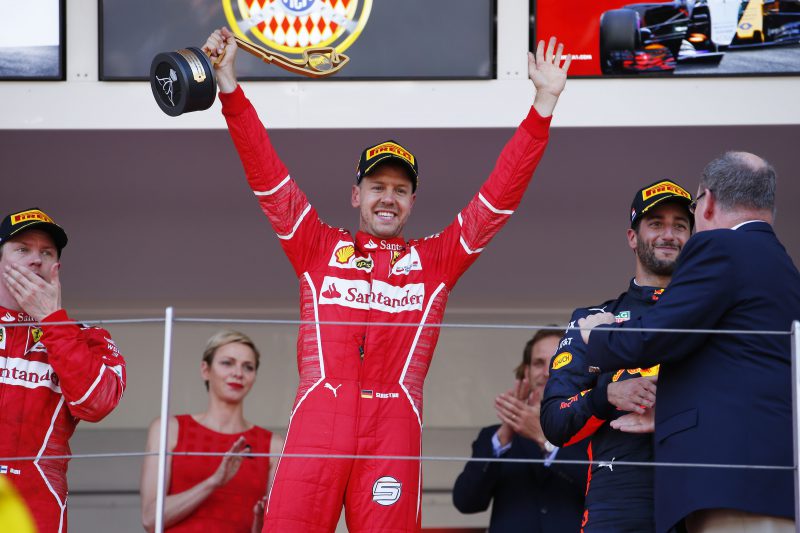 The Canadian Grand Prix is the next stop on the Formula 1 calendar and is one of the most anticipated stops.
Part of the World Championship since 1967 – the race has been based in Montreal since 1978 and is one of the most watched races on the calendar when it comes to TV viewers.
Sebastian Vettel arrives in Canada with a 25-point lead in the Drivers' Championship following Ferrari's one-two in Monaco, and the struggles of second-placed Lewis Hamilton.
Hamilton endured a qualifying disaster in Monaco but battled back for a 7th place finish and he comes into the Canada race hopeful he can continue his brilliant form at the circuit.
Circuit Gilles Villeneuve is a top racing venue in Canada and the home of the #Formula1 Canadian #GrandPrixhttps://t.co/aW6uepNGQX pic.twitter.com/KzOIavf4SQ

— SnapLap (@SnapLapNews) June 8, 2017
Hamilton has won the race five times, with only Michael Schumacher being more successful, but he admits that Mercedes have it all to do to overcome Ferrari.
"Ferrari are the quickest at the moment and they are the favourites," said Hamilton.
"We are working very hard to rectify the issues we had in the last race."
Vettel is hoping to keep up their pace they have shown all season.
"The important thing is that we have been competitive anywhere we've been," he said.
"The car is quick everywhere and if it turns out to be quick here then that's great but it's a long year and the cars will change. It's still early and there will be big updates coming."
Further down the field and finally the home fans have a home driver to cheer for with Lance Stroll the first the first Canadian on the grid since Jacques Villenueve some ten years ago.
It's a dream to race in the grand prix in Montreal," Stroll said at a news conference. "It'll be very emotional.
"My family and friends are here and a lot of people are coming this weekend to watch me, so it'll be very special."
#lancestroll at the thursday press conference.#f1 #grandprixf1ducanada #fia.official @GrandPrixF1Can @f1 @fia pic.twitter.com/lKUM4S2icd

— Martin Chevalier (@martcheval) June 8, 2017
We spoke to BetFred's Grand Prix trader Craig Durnin ahead of the weekend's action.
Craig explained why he was keeping Hamilton as favourite and told us: "He loves it around here. He has won no less than five times here. A few firms have Vettel as favourite but I'm sticking with Hamilton this week
"And I genuinely still believe Mercedes are the stronger team so yes, this coupled with Hamilton's recent record around here, we have them favourites too."
BetFred are also still backing Hamilton to come good for the overall title, adding: "It was a disaster for Hamilton after Vettel winning in Monaco and him finishing 7th. Plenty of points up for grabs yet and I'm still tipping Hamilton to come good
"And I am absolutely sticking with Mercedes too, yes. Yes we are top price Ferrari at the moment but still nobody is interested."
We asked Craig for a possible dark horse in Montreal and he believes Red Bull could go well.
"Red Bull have gone well here in recent years. Maybe I'd be looking at Ricciardo or Verstappen at fancy prices," he said.