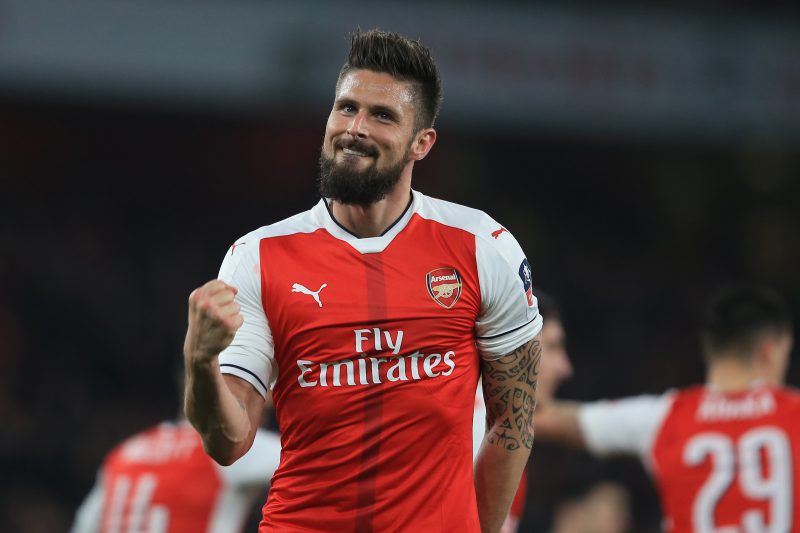 Arsenal boss Arsene Wenger has told Olivier Giroud that he will not stand in his way if he has the chance to leave the club this summer.
30-year-old Giroud only signed a new long-term deal at Arsenal in January – but with The Gunners ready to bring more attacking options this summer, his chances of regular first-team action look likely to be even more limited.
Football INDEX Talk – Olivier Giroud at £1.16 is a very interesting prospect, if he goes to a new club and plays the full season, he looks well worth getting on…CLICK HERE to play and start winning
Last season saw Giroud start just 11 league games, and it is understood he has expressed his concerns to Wenger.
Now the Arsenal boss – who himself has agreed a new two-year deal – has told Giroud that they will let him leave, if they receive a suitable offer and as long as they already have new players in place.
Wenger appreciates the support and dedication that Giroud has shown during him and Arsenal since joining in 2012 and, if possible, will help facilitate a move.
Giroud's representatives are now looking at options, and I understand the chance to stay in London would be very high on the player's wish-list.
I understand West Ham United are ready to lead the chase for Giroud.
There is interest from Everton and West Brom – but the player does not want to leave the capital. Paris Saint Germain and Marseille are also looking, but again he is reluctant to quit the Premier League.
West Ham are already considered favourites to land Giroud with the bookmakers, with BetVictor listing them 4/1.
Football INDEX is a stockmarket game where players, known as Traders, take a position on the "future success" of footballers with real money – CLICK HERE to play and start winning