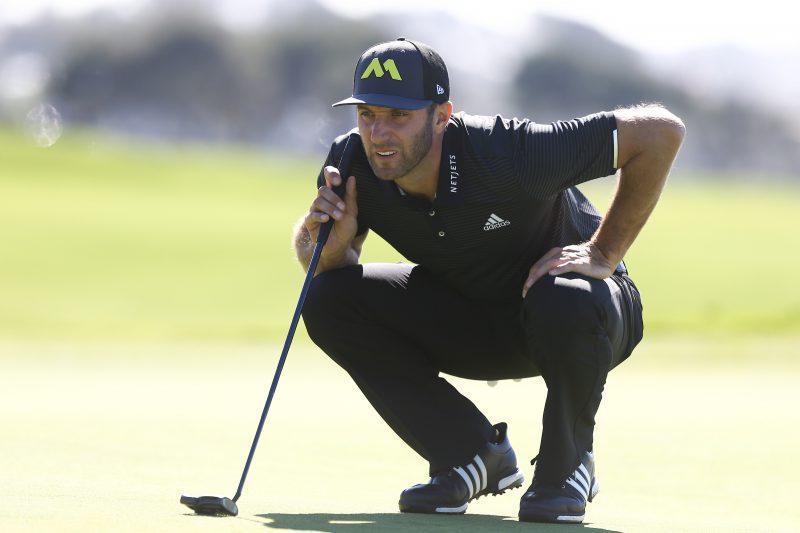 The most expensive major of all time tees up on Thursday with the 117th staging of the US Open with the winner taking home more than $2milllion.
Erin Hills in Wisconsin plays host, which is a some achievement considering it only opened just over ten-years ago – it is also the first time Wisconsin has hosted the US Open.
Whilst it looks like a links, it is described as a heartland course – somewhere between a links and a normal parkland track.
Erin Hills looks absolutely stunning. Who do you think will come out on top this weekend? #USOpen pic.twitter.com/GZ4UbPBfh8

— Eighteen 59 (@Eighteen_59) June 12, 2017
Erin Hills has the potential to be the longest yardage ever in US Open history, depending on how it is set-up over the four days and it offers some real tests with huge fairways – but unforgiving rough in the former of fescue if you do stray offline.
Jordan Spieth is happy with the set-up, admitting that you will need to be accurate.
"So it's very rare to not have bailout. That's what you don't have out here," he said.
There's no room to bail out. But you have a wider hitting area than other places and other U.S. Opens. So put it in the wider area. That's what they give you."
Rory McIlroy – who is returning from injury to take his place in the field this week – arrived early and has spent extra days around the course, and is a big fan.
"It's a great golf course and for a U.S. Open venue it is a little more generous than other venues we have seen in the past which is great," he said.
"It will allow guys to be aggressive and you will be able to hit a lot of drivers around here while you can also be aggressive with your iron shots.
"It is a little tricky once you are on the greens but overall it is going to be a great test."
McIlroy, though, has not been impressed by the moans of some of his colleagues about the length of the rough, which has seen organisers cut it back on certain holes.
"You've got 156 of the best players in the world here," said McIlroy. "If we can't hit within that avenue, you might as well pack your bags and go home.
"I get that it's thick and whatever, but it's a hazard. It's a US Open, it's supposed to be a tough test. And if guys can't put it into play within a 50-yard zone I don't think they've got much to complain about."
It's U.S. Open week!

😍😍😍 pic.twitter.com/vTrxw3EHbM

— PGA TOUR (@PGATOUR) June 12, 2017
Spieth and McIlroy are both listed amongst favourites behind world number one and defending champion Dustin Johnson – who left it late to arrive Wisconsin after the birth of his second child, another son.
However, Johnson has already tried out Erin Hills during down-time last month and his agent David Winkle insists he likes it.
"He really liked the course and feels like it sets up beautifully for his game. He feels good about the venue and the state of his game," said Winkle.
Whilst Johnson has just seen his second son born, another father-son combo will be catching some headlines at Erin Hills – with Ryder Cup winning captain Davis Love III caddying for his son Dru – who has been given a late call-up to the event.
From @GolfDigest – Davis Love III preparing to caddie for his son in the @usopengolf this week, not bad guy to have on the bag #USOpen pic.twitter.com/nJAWk8MOnx

— Paul Higham (@SportsPaulH) June 12, 2017
Dru, as he is known, is actually Davis Love IV, and he qualified for his first US Open as an alternate from the Georgia sectional qualifier.
He will be the third generation to play, as he grandfather Davis Lover Jnr – played in the US Open six times.
"I'm excited for him, it's going to be a lot of fun," said former PGA champion Love, after confirming he would caddie for his son.
There is once again a strong European challenge, headed by fit-again McIlroy and fellow major winners Justin Rose, Henrik Stenson and Sergio Garcia. American-based Spaniard Jon Rahm is also amongst the favourites.
The pro's point of view…
Our resident golf expert is Cliff Jackson. Cliff is a leading youth coach and PGA professional at the famed Seaton Carew Links – one of the oldest courses in the world.
A great week on the cards here and I do think Dustin Johnson is the one to beat, I really do and I think Jon Rahm could have a very good week.
The Bookie says…
We caught up with Ladbrokes' senior golf trader Peter D'Arcy ahead of the weekend's action to gauge the markets and ask him about our fancies.
DJ is our biggest loser. Punters aren't being put off by the stories of the rough and going with the man not known for his accurate driving.
The course itself is definitely an unknown and everybody is trying to find out what sort of player it will suit. That's quite an important aspect of the odds.
With the way that courses are set up these days and with the gap between the elite and the outsiders widening I think it's going to be a long time before a player like Glover or Beem win a major again, which is bad news for the bookies.
My three off the tee are Martin Kaymer, Kevin Kisner and Scott Piercy.
We say…
TheGamblingTimes.com's Graeme Bailey brings you his golfing opinion
I believe that Dustin Johnson is going to put up a great defence of his title – and I think Justin Rose and Rickie Fowler could push him.