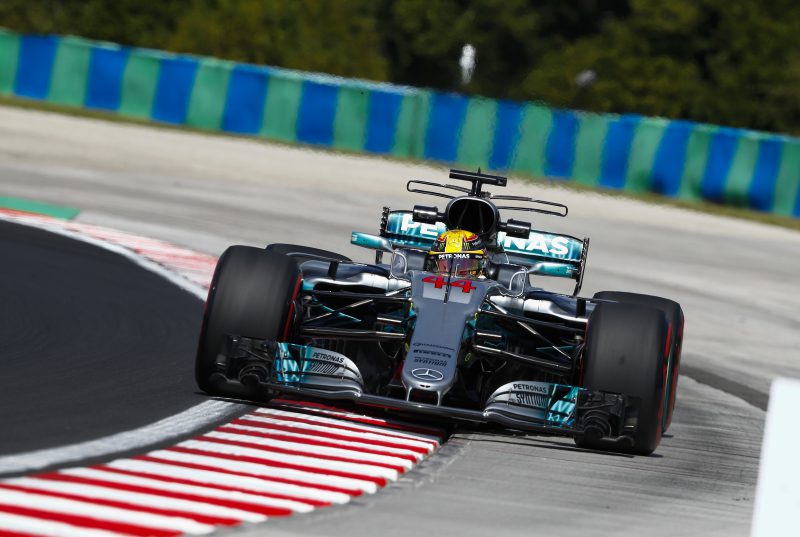 The Formula 1 season has now reached the halfway mark and with just one point separating the top-two, Sebastian Vettel and Lewis Hamilton – it is developing into the best campaign in many years.
Hamilton's win at the British Grand Prix, coupled with Vettel's seventh place finish, cut the gap at the top of the Drivers' Championship to just one point.
It was Hamilton's sixth win of the season compared to just one for Vettel, but the German has been collecting solid points throughout.
Hold tight for a 10-second lap of the historic Hungaroring#HungarianGP #F1 pic.twitter.com/1bn1KoO2hz

— Formula 1 (@F1) July 27, 2017
Vettel saw tyre issues hit his progress at Silverstone in the British Grand Prix last time out, but the former World Champion remains confident.
"The car is great, so there is no reason to panic or to worry. But we need to be aware that they (Mercedes) are very quick and there are a couple of advantages that we need to work on. Then it could be a different picture," said Vettel.
Hamilton has won four out of the last six races and is in great form heading to Hungary, a track he loves having won five times at the Hangaroring.
"I think this track has been my most successful track, and I hope that this is still the case this weekend. It is also a track that has been a real challenge in regards to the weather ups and downs, but I think this weekend is forecast to stay quite neutral," he said.
"Nevertheless, this track is very hard to overtake, and I think that it will be very close between us and Ferrari, and this is going to be very exciting for the fans."
Pole position for Hamilton will also see him go level with German great Michael Schumacher's record of 68 poles.
However, both Hamilton and Vettel are taking a close look at Red Bull – who have been showing good speed during practice.
"I think it looks very close, I think overall it should be quite close so it should be good fun," said Vettel.
And Hamilton added: "I think this weekend you will see one of the closest battles time wise. I think it's very close between us top three teams."
We spoke to BetFred's Roy Haggett about the weekends action in Hungary and their view
Hamilton for the Hungarian GP isn't quite as short as odds on, we are Evens at the moment though with Ricciardo going quick practice this may ease
The podium prices of having Hamilton, Vettel and Ricciardo odds on are industry general with the latter coming in ahead of Bottas. We have seen a bit of support Max Verstappen for a podium finish however now 11/10 having been 11/8.
Overall we have Hamilton now 8/15 after the Silverstone win but punters aren't steaming into that much, I think because they are put off by the short price. We are actually seeing more money for Vettel at 15/8
In the Constructors we are currently 1/12 about Mercedes winning so although more than likely to win we aren't paying out just yet.
Pick for the weekend, would have to be Ricciardo on the basis of how he has performed in practice.