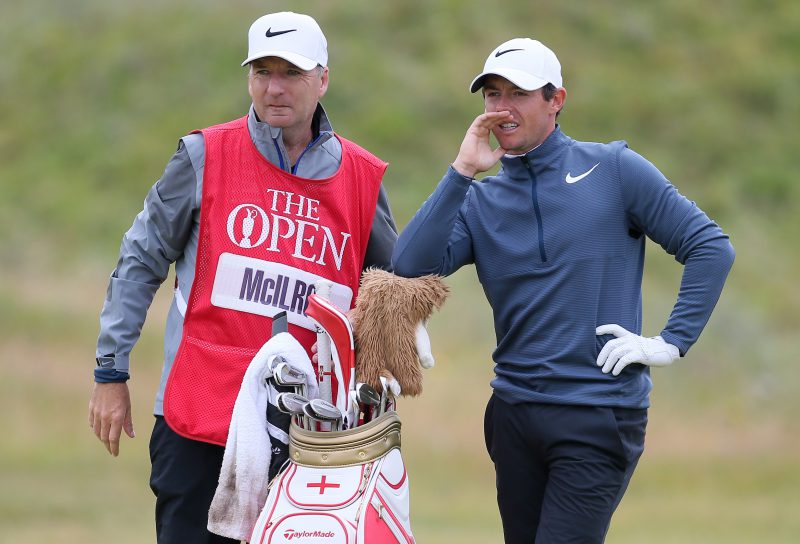 The World Golf Championships' third leg takes place this weekend as the famed Firestone Country Club host the WGC Bridgestone Invitational.
The WGC events are rated very highly on the golf scene with many ranking them only behind the majors, due to the fact they are backed by all six major golfing tours.
The Bridgestone Invitational is the direct successor of the World Series of Golf, which began in 1976 and is held in huge regard on both sides of the Atlantic, and Firestone is considered one of the finest courses in America, if not the world.
Recent years it has been dominated by Tiger Woods with eight victories to his name, and world number one Dustin Johnson is the defending champion.
Johnson and the rest of the world's top-ten are in town as the event boasts as good a field as they come in world golf.
Open champion Jordan Spieth comes into the week as favourite to take the title and he is feeling refreshed after a week off following his success at Birkdale.
"Nice to be back here at Firestone and feeling refreshed," said Spieth.
"That's a pretty heavy stretch to finish the year but I had a few weeks off before the Open and now another week. I feel refreshed and typically that's not the case after a major like that."
The one major talking point heading into the event has been Rory McIlroy's announcement that he was parting with his long-term caddie JP Fitzgerald.
"It's a big change," McIlroy said in a press conference at Firestone, who confirmed his best friend Harry Diamond would be on his bag instead.
"JP has been a huge part of my life for the last decade. We started in July 2008 and went all the way up until July of this year. A lot of great times; a lot of great times on and off the golf course.
"I still consider JP one of my best friends, one of my closest friends, but sometimes to preserve a personal relationship you might have to sacrifice a professional one and that was sort of the decision that I came to in the end.
"I was getting very hard on him on the golf course and I didn't want to treat someone like that. I thanked JP for everything. JP knows how much I think of him, how much he means to me, what we've achieved together, and it wasn't an easy decision. But I felt like it was a change that I needed to make because I got to the point where, if I didn't play a good shot or if I made a wrong decision, I was getting more frustrated at him than I was at myself. I would much rather be angry at myself for making a wrong decision than being angry at him."
Rising English stars Matthew Fitzpatrick, Tyrrell Hatton and Tommy Fleetwood are amongst those making their WGC debuts this week.
And Fleetwood is hopeful of making an impact in Ohio and said: "Everything feels good, I'm enjoying coming to work, I'm enjoying coming to the courses and it's perfect weather, perfect conditions and you're with the best players in the world so it's very enjoyable.
"It's been quite soft and if you hit it well, like most courses, you can score. But on this one it feels like it punishes you for anything a little bit off-line, or if you get the wrong side of the green, so there is a massive emphasis on hitting it in the right spots and it's a proper test of golf."
How fast are the Firestone greens?

This fast 😯

(🎥 via Renato Paratore) pic.twitter.com/LcBSSkeM7J

— The European Tour (@EuropeanTour) August 2, 2017
The pro's point of view…
Our resident golf expert is Cliff Jackson. Cliff is a leading youth coach and PGA professional at the famed Seaton Carew Links – one of the oldest courses in the world.
Cracking week ahead at Bridgstone and I really fancy a couple of the English contenders. First up and I believe Tommy Fleetwood will continue his progress, he is doing so well.
The other one I think could do well is Chris Wood. His showed some form at The Open and I think he could perform really well here.
The Bookie says…
We caught up with BetVictor's Jack Milner – an expert in the golfing markets
WGC's Bridgestone Invitational at Firestone consistently proves a severe test of a golfer's all-round ability and has a proverbial who's who when It comes to previous winners. World Number One Dustin Johnston won the corresponding tournament 12 months ago in a flawless display of ball-striking however, arrives with worries over the back injury that ruled him out of The Masters at Augusta in April.
DJ has improved for recent outings in The Open at Royal Birkdale, and a promising effort last week at the Canadian Open but looks skinny enough at around the 9/1 mark, and similar comments apply to the 'Grand Slam' chasing pair of Rory McIlroy and Jordan Spieth.
I much prefer the chances of Branden Grace at 45/1, with the South African becoming the first player to shoot 62 in the third round of the Open Championship, en-route to a T5 finish at Royal Birkdale. He should relish the test at Firestone, and reward each-way support with most bookmakers paying six places.
At double the price I like Bubba Watson, who is another big-hitter likely to appreciate this week's lengthy course. Bubba, much like DJ, played well in both The Open Championship and Royal Birkdale and must play better than his odds of 90/1 suggest. I like the chances of both Hideki Matsuyama and Justin Thomas but both look fairly priced at 20/1 and 40s respectively.