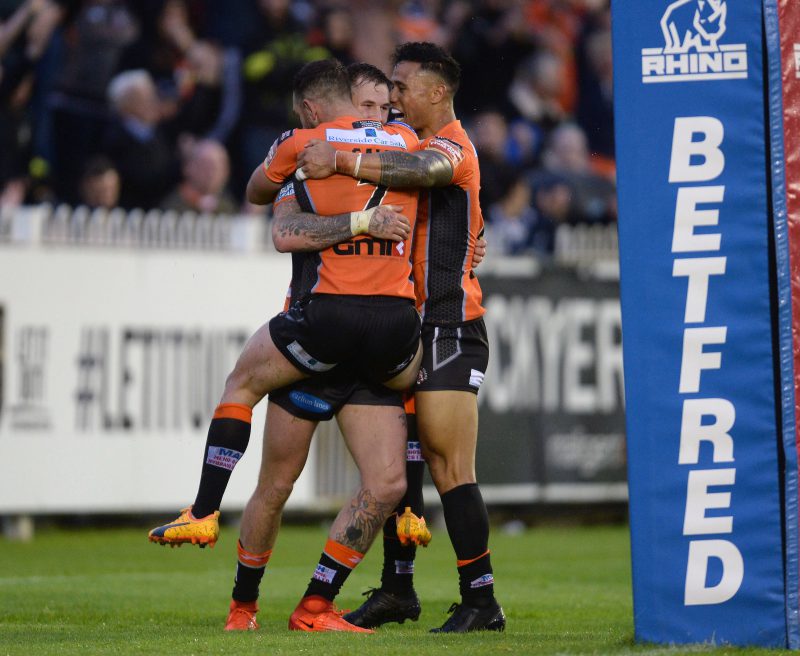 With the regular Super League season now finished, the Super 8s begin with the final seven matches to determine the play-off picture as we build up to the Grand Final.
League leaders Castleford are looking to seal the League Leaders Shield for the side finishing top of the table, and they open up the weekend's action with a clash against St Helens – who are currently just one point off a top-four place.
Second placed Leeds entertain Wigan on Friday, currently three points clear. The Warriors are in seventh and cannot afford too many defeats in the run-in if they want to retain any hopes of a play-off spot.
Hull in third entertain fourth-placed Salford, both looking to cement their places in the play-off spots. A win for fifth placed Wakefield at Huddersfield will see them move into the top-four.
03 August 2017 20:00 Castleford v St Helens
Match odds: Castleford 4/11 Draw 25/1 St Helens 11/5
BetFred says: What a start for the regular season champions Cas who will be looking to start the Super 8s with a bang and Saints will suffer a ten-point loss
04 August 2017 20:00 Huddersfield v Wakefield
Match odds: Huddersfield 8/15 Draw 20/1 Wakefield 13/8
BetFred says: Trinity will be determined to get back to winning ways and Giants are the weakest in the Super 8s so away win by six
20:00 Hull FC v Salford 
Match odds: Hull 4/11 Draw 25/1 Salford 11/5
BetFred says: Tight game between well matched teams but Hull will make home advantage tell and will win by four
20:00 Leeds v Wigan 
Match odds: Leeds 8/11 Draw 20/1 Wigan 6/5
BetFred says: Form with Warriors but Leeds will be bruised after cup semi loss and will be too strong at home and likely winners by four