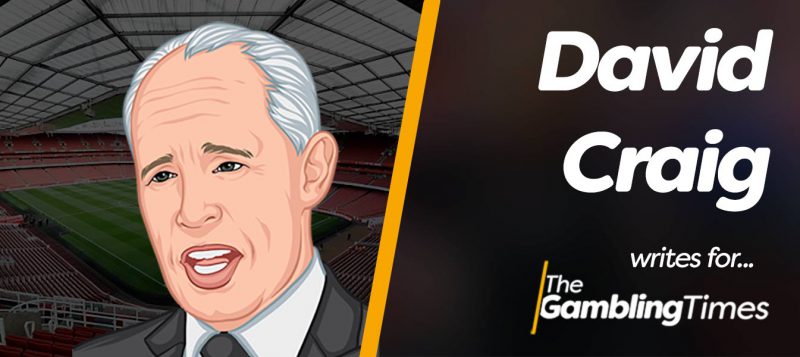 Perhaps predictably I think Manchester City are the ones to watch.
I can't believe with the money they have spent, and with Pep Guardiola now in his second year – that they will not be in for the title but I think their biggest challenge will be Manchester United.
Two contrasting styles of play with City will play the beautiful game and United – you only need to at the signings – they are going to bully everyone and I have seen bullies win the Premier League before, Arsenal were like that, although when Arsenal were winning they were considered to play great football but everyone in that team was capable of putting their foot in – even Thierry Henry.
But I think United, if Mourinho gets their mentality right, they will be hard to beat – the Matic signings will be one of the signings of the summer.
So with the two Manchester clubs one and two, I have no doubt that Chelsea will make the top-four, I don't think they have been firing since winning the league and Antonio Conte needs to get their minds right. Diego Costa will be a big loss, but they will finish in the top-four, probably in third.
I am concerned about Arsenal, I don't think the signings of Kolasinac and Lacazette solve their issues – they have problems with Sanchez, with Oxlade-Chamberlain, with Ozil – they have a lot of players unsure over their futures and I can see them finishing outside top-four yet again.
Tottenham have a big hurdle to overcome in Wembley – it is proven time and time again, every club and player loves playing at Wembley and that will be very hard for them and I am not sure they can get over that so for me I think Liverpool will make up the top-four.
Everton look good and Ronald Koeman is an excellent coach but I think making the top-six this season could be too much, but it is going to be very, very hard to break the top-six.
"I think if their coach David Wagner is as good as we think they could do well"
And at the bottom, the three promoted teams will be all involved – Newcastle will be bang it in, but I am not too worried by Huddersfield, I think if their coach David Wagner is as good as we think they could do well and I think Brighton under Chris Hughton could be fine.
The one team I worry about is Stoke City, I think they could implode and their were signs of that last year – I have a lot of time for Mark Hughes, great bloke and really good to interview but I think they could be in trouble.
I also do worry about Newcastle, I don't see where their goals are coming from – as it stands I think they could go, we still have a few weeks to go and if they signed a £20million striker they will be fine and that changes everything.
So Newcastle and Stoke are two for me, and I think another surprise – I see Crystal Palace possibly having some trouble this season. I think it could be a really interesting year for De Boer and it won't be easy replacing Sam Allardyce, but as it stands my bottom three would be Newcastle, Stoke and Palace!