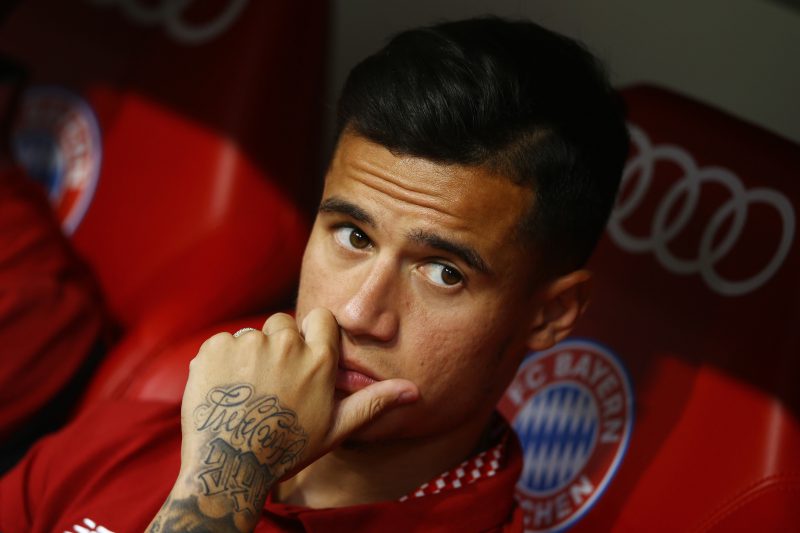 Liverpool star Philippe Coutinho has handed in a transfer request, which came just hours after Liverpool's owners issued a statement saying he would not be sold.
Coutinho had already made his feelings known to the club's hierarchy – but did not want to go public, however, sources close to the situation confirmed to me that a request has been made.
However, FSG's statement on his future has seemingly forced his hand. Liverpool's owner had stated: "We wish to offer clarity as regards our position on a possible transfer of Philippe Coutinho.
"The club's definitive stance is that no offers for Philippe will be considered and he will remain a member of Liverpool Football Club when the summer window closes."
Liverpool have since rejected his request, but Coutinho had made it know to the club he does not want to play for them again, amid concerns over the relationship between the player and coach Jurgen Klopp.
Off the back of Liverpool's statement, some markets were shut on Coutinho's future and he became 1/10 to stay at Anfield.
However, that has all changed once again now that Coutinho has made clear his desire to move on with an official request. I understand that a third Barcelona bid is now imminent and they are set to offer in excess of £100million over the weekend.
Barca remain hopeful of landing both Coutinho and Borussia Dortmund's Ousmane Dembele. With Coutinho's request, both players have now made it clear their positions. The young Frenchman is currently suspended by Dortmund after going AWOL.
We spoke to Unibet about their market on Coutinho.
"Odds on Coutinho staying at Liverpool had been shortening dramatically since an announcement from FSG saying he won't be sold," spokesman Alistair Gill told TheGamblingTimes.com.
"From 1/2 at close of play on Thursday, he shortened into 1/10, with odds on the move to Barca drifting from 5/4 to 3/1.
"However, that is all change now the player has made a transfer request. The odds will no longer be stacked in Liverpool's favour after this."
Football INDEX is a stockmarket game where players, known as Traders, take a position on the "future success" of footballers with real money – CLICK HERE to play and start winning, and take advantage of your £20 cashback only with TheGamblingTimes.