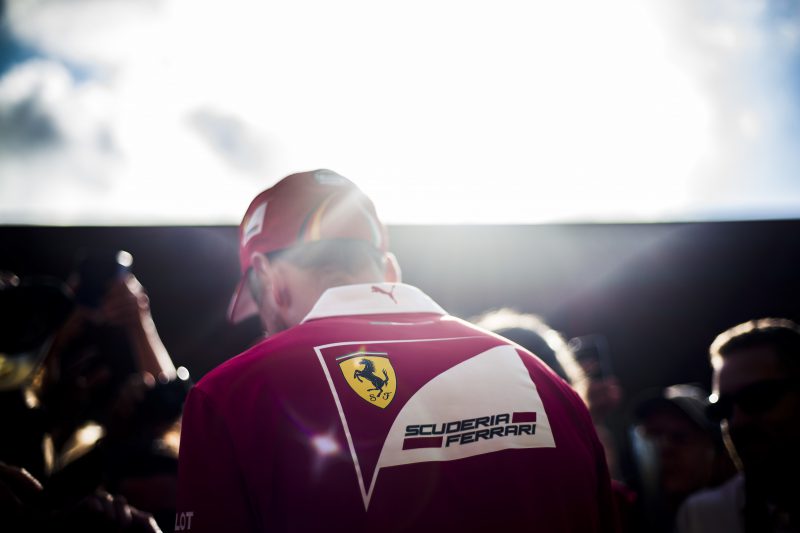 Lewis Hamilton looks to close the gap on leader Sebastian Vettel at the Belgian F1 Grand Prix this weekend in what is the Britain's 200th race.
The Hamilton is delighted to have reached the landmark in his career.
"You would think after 200 races that your passion or desire to win might fade but it's stronger than ever," he said.
"It's crazy to think that I'm reaching that milestone. I still feel young at heart so it's good. It's crazy to think that I have been in Formula 1 as long as I have. I feel very privileged.
"I remember my first Grand Prix and even before when I was dreaming of one day becoming a Formula 1 driver. It's crazy to think that I've now done 200. I should toast to the next 200.
"I'm really grateful for what I have. Of course, I think we all set out in life to achieve more, we always set the bar so high. But ultimately our target is not necessarily what we meet."
Despite meeting his landmark he has his sights very much set on catching Vettel – who has a 14-point lead in the Drivers' Championship.
"Ferrari's consistency is going to be important. It's clear that there are certain tracks where the characteristics of the circuit suits our car better or theirs works better. It's about trying to minimise the losses if there are to be losses in those scenarios. Everybody at the factory is working to make sure our car is great everywhere.
"It's important that we win every race and I want to be ahead of him in every race, that's my goal here. No games. I'm here to win and I want it just as much, if not more than, anybody else this year."
Most of the talk around Vettel has been about his future, but he insists he is just concentrating on racing.
"The main focus now is not to focus on news, the main focus now is to focus on the race and that will be the same next week," said the German.
Both Vettel and Hamilton have both won this race twice before.
Going into the weekend like… 💪💪 #BelgianGP #McLarenHonda 🇧🇪 pic.twitter.com/V2Od1WZy8Z

— Stoffel Vandoorne (@svandoorne) August 24, 2017
The race offers a first home Grand Prix for McClaren's Stoffel Vandoorne.
"I've been looking forward to driving in my first Belgian Grand Prix as a Formula 1 driver for so long. It's exciting for any driver at their home Grand Prix because it's always a special weekend," he said.
"It'll be great to have the backing of my home crowd, and there'll be a lot of fans out there, as well as family and friends coming to support."
But whilst it is Vandoorne's home GP, the man with the most support around the circuit is Dutch superstar Max Verstappen.
"It definitely feels like a home Grand Prix for me because it's so close to the border and as there isn't a Dutch race at the moment a lot of Dutch fans are coming over," he said.
"Already last year there were a lot of orange T-shirts and flags around the track which was very cool to see and makes it even more special."
We spoke to BetFred F1 trader Craig Durnin to get his insight into the weekend's action
Hamilton remains odds-on for the Drivers' Championship and he went as short as 8/15 with us after he won the British Grand Prix so he is heading back towards odds against, albeit slowly
But this weekend we can't see anything other than a Silver Arrow. Hamilton is a very strong favourite at 8/11, but of course that means Sebastian Vettel's price may indeed seem enticing at 4/1.
For me for the pick of the weekend, I think I would take a punt on Raikkonen. He likes it here so I think id go main bet Podium finish. And a few quid race winner.