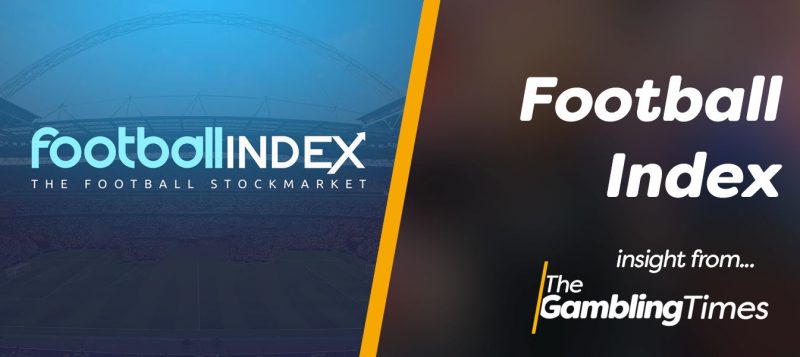 European club football returns this weekend which means that all of the 'First Team' or the top 200 players on the Index are once again eligible for performance buzz (PB).
In my last article, I explained that on match days where there are 15 or more qualifying matches, it is known on the Index as a 'treble day', where the PB pay-out for the best forward, midfielder and defender/goalkeeper is 6p per share held. On top of that, the overall best player on the day will win 3p per share.
For me, the best part of this is that matches which qualify for the purposes of PB are all games which take place in a qualifying competition, i.e Premier League or Champions League, and not just matches in which players from the First Team are taking part in.

So, for example, if on a day where a full set of league matches takes place in the Spanish and French first divisions but no other matches take place from the other qualifying leagues, this would still qualify as a 'treble day'. However, although all 20 of these matches would qualify for PB, only a handful of players currently available to buy on the Index would be eligible to score PB, mainly players from PSG, Monaco, Real Madrid and Barcelona.
The fact that only players from the First Team can win PB means that there should be plenty of match days throughout the season where the number of players able to score PB on that day is significantly reduced, thus increasing the likelihood of certain players winning PB.
With lots of matches going on this weekend, both Saturday and Sunday are scheduled to be treble days, and with the bulk of the players on the Index likely to be involved, the competition for the three PB pay-outs each day will no doubt be fierce.
Therefore, I want to instead look a little further ahead to the upcoming Europa League matches taking place on Thursday 14th September, which should also be subject to a triple pay-out, but the PB pay-outs for each position should be a lot less competitive.
Whether the 14th is a treble day or not should be confirmed for definite by the Index at the beginning of next week but I anticipate it will be given that there are 22 Europa League games scheduled for this Thursday.
From scanning the Index market, the majority of the First Team are players from teams currently playing in this season's Champions League. There is also a number of players who play for teams who are not involved in any European competition this season.
This then leaves only around 27 players out of the 200, who would be eligible to attract PB during each of the 6 matchdays in the Europa League group stages. I have listed these players in the table below, separating them by club as well as PB category.
Arsenal
Everton
AC Milan
Lyon
Nice
Real Sociedad
Total
Goalkeeper/

Defender

Bellerin, Kolasinac
Pickford, Keane, Coleman
Donnarumma, Bonucci
 

7

Midfielder
Wilshere,

Iwobi, Ozil, Ramsey, Cazorla

Davies, Gueye,

Barkley, Sigurdsson

Januzaj
 

11

Forward
Sanchez, Walcott, Welbeck, Giroud, Lacazette
Rooney, Lookman
Depay
Balotelli
 

9
Assuming I have my maths right, this should mean that if you have any shares in the players listed in the table, on any Europa League match day during the group stages you should have at least a 1 in 10 chance, or greater, of winning a 6p per share PB pay-out, as you can also effectively discount Cazorla as he is apparently unlikely to be fit until 2018.
If there are any injuries and suspensions to any of the other players in the group then obviously the odds of winning PB for the remaining players would increase. In fact, given Coleman of Everton is likely to be out until November at the earliest, the odds of a goalkeeper or defender from the list winning PB is close to 1 in 6!
As the PB is obviously based on performance some players will have a better chance than others out of that list of winning PB.
Everton have been drawn in a tough looking group which includes Lyon and Atalanta. They may ultimately come out of that group unscathed but I am expecting the games to be very tricky meaning any PB from Everton players will have to be well earned.
Arsenal on the other hand have what looks on paper to be a very favourable group with BATE, FC Koln and Red Star Belgrade. I would expect Arsenal to field weakened line-ups in the Europa League, certainly in the group stages as they focus on their Premier League position, which may mean players like Giroud, Welbeck, Iwobi or even Jack Wilshere, who has yet to play for Arsenal yet this season, could represent outstanding value, certainly until the end of the group stages in mid-December.
AC Milan should also do well in the competition, and if you can get Bonucci and Donnarumma around the £1 mark they too could provide great value for the next few months.
Or, if you perhaps like an outside bet, Januzaj, Depay and Balotelli of Real Sociedad, Lyon and Nice respectively, should all be in with a shout of winning PB too, and with them all currently trading at under £1, they may just be untapped gems on the Index waiting to be found!
Football INDEX is a stockmarket game where players, known as Traders, take a position on the "future success" of footballers with real money – CLICK HERE to play and start winning, and take advantage of your £20 cashback only with TheGamblingTimes.