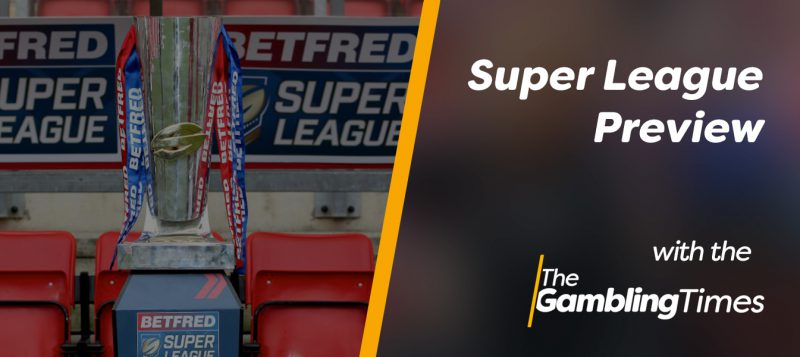 With just two rounds of the Super 8s left, the final two play-off places are still up for grabs.
League winners Castleford and Leeds have booked the top-two spots, but up to five teams could still join them in the Grand Final play-offs.
And both Castleford and Leeds could yet have a big say in who joins them…
Castleford play third placed Wigan on Sunday – The Warriors are ahead of Hull on points difference, one point ahead of Wakefield, a further point in-front of St Helens and yet another point ahead of Salford in seventh, who could yet still qualify.
Fourth placed Hull are at home to fifth placed Wakefield in the opening match of the round on Thursday, and the winner of that game will be in third and will have taken a huge step towards making the play-offs.
St Helens in sixth are still looking to crash the party and they will fancy their chances of overcoming eighth place Huddersfield at home – which would put them firmly back in contention to make the top-four.
And finally, Salford remain in contention but they must take maximum points from their trip to Leeds.
14 September 2017
20:00 Hull v Wakefield 
Match odds: Hull 1/3 Draw 25/1 Wakefield 12/5
BetFred says: Pulsating battle as Hull and Trinity go all out for top 4 on back of unlucky defeats, home advantage to be decisive with Hull winning by two 
15 September 2017
20:00 Leeds v Salford  
Match odds: Leeds 1/4 Draw 25/1 Salford 3/1
BetFred says: Leeds to put inconsistent visitors to the sword with win by 12
15 September 2017
20:00 St Helens v Huddersfield 1/4 25/1 3/1
Match odds: St Helens 1/4 Draw 25/1 Huddersfield 3/1
BetFred says: Saints on a late season roll to triumph by ten especially with Giants struggling for form
16 September 2017
15:00 Wigan v Castleford
Match odds: Wigan 1/3 Draw 25/1 Castleford 12/5
BetFred says: Wigan might actually beat the season's outstanding team as they are at home and need the points unlike Cas so home team to win Sunday showdown by eight