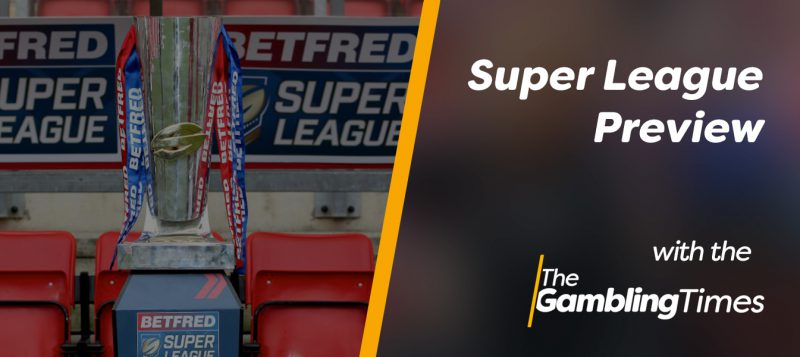 The final round of the Super League Super 8s will determined the final two spots for the Grand Final play-offs.
After last weeks results, the final two spots can now only go to two of four teams – Hull, St Helens, Wigan and Wakefield are the sides competing to join league winners Castleford and Leeds in the final four.
St Helens have the first chance to seal their top-four place as victory over Salford would mean they can't be overtaken.
The it will be Hull's turn at Castleford – who again know victory would seal their place in the play-offs.
Only defeat for Hull and St Helens would open the door for Wigan and Wakefield, who face each other on Sunday.
If Saints win and Hull lose, Wakefield would be out but Wigan would go through on points difference with victory at Belle Vue.
Defeat for Saints would then open the door for Wakefield to quality if they beat Wigan.

21 September 2017
20:00 Salford v St Helens
Match odds
BetFred says:  It has just go to be the Saints marching on – even though it is at Salford who are full of surprises. Win by ten
22 September 2017
20:00 Castleford v Hull
Match odds
BetFred says:  Castleford can't stop winning and will want to keep on putting on a show for their adoring home fans against third place Hull FC,home win by six
22 September 2017
20:00 Huddersfield v Leeds
Match odds
BetFred says: Leeds to reinforce their position as runners up and will triumph against fast fading Giants by 12
23 September 2017
15:15 Wakefield v Wigan
Match odds
BetFred says: Wigan won't find Wakefield at home pushovers with both clubs wanting to finish on a high,possible draw