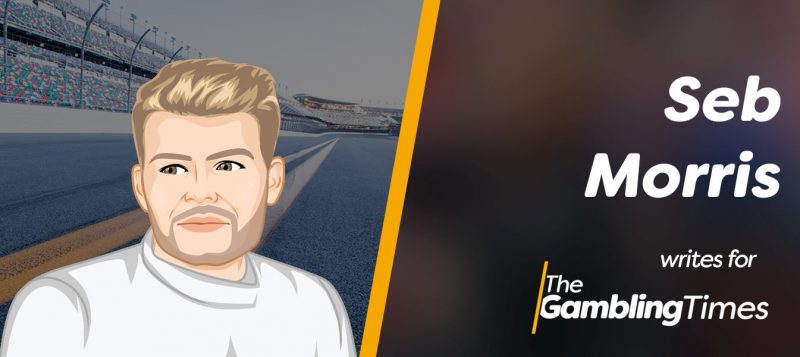 For my first column I can only apologise for some blatant self-promotion – the weekend just passed at Donington is where motorsport was at!
The British GT season reached a thrilling finale, and myself and team-mate Rick Parfit Jr managed to win the 2017 Championship, in our stunning Team Parker Racing Bentley GT3 car.
For me, aged 21,  to win the 25th running of the British GT Championship in the elite GT3 class is monumentally exciting – but fans at Donington and watching on TV not only saw us battle with the Lamborgini pair of Minshaw and Keen for the GT3 title, but saw many other competitive cars throughout the grid fighting for position –  including Aston Martins, Nissan, Ginettas, Porsche, Mercedes and so on.  The smaller GT4 class also took their championship battle to the wire, too.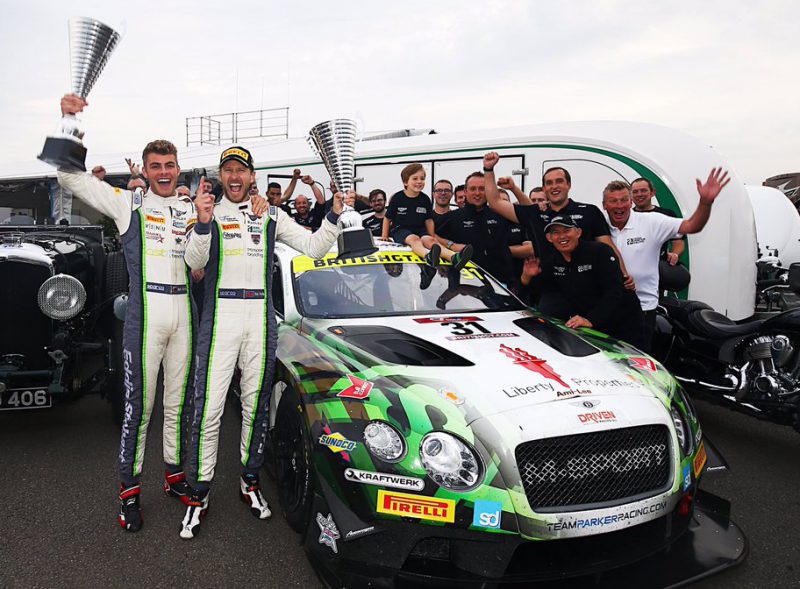 Shameless plug aside, motorsport fans are becoming increasingly open to series of motorsport that are not F1.
As thrilling as the first lap was at Singapore at the last race  (which produced the most unexpected result and has given Lewis Hamilton a powerful lead in the Championship) the reality is that F1 faces an awful lot of challenges to keep its fans switched on.
To win a F1 race these days a Vettel or a Hamilton may only need to overtake a handful of cars, if that,  and even then it is with DRS that allows them to fly by a rival.  Whereas in, say, WEC racing (which includes the presitigious 24 hours race at Le Mans)  or indeed our own British GT, you are likely to be overtaking a car on almost every lap. But it is not just the overtaking, or lack of it, that the new owners of F1  (Liberty) have to grapple with – they face a host of other challenges too.
Top of my list to tackle, were I Chase Carey, would be to understand why only three teams have a chance of winning a race  (even when three of the cars most likely to win at Singapore crashed out on the first corner, the podium still ended up with the three other cars in the top six – beyond the Mercedes, Ferrari and Red Bull duos there is no realistic contender).
I would also want to address the lack of opportunities for up and coming drivers  (and why certain drivers, for financial reasons only, retain their seats season after season despite non-performance) – that British driver Jolyon Palmer has been unceremoniously booted from the F1 grid for 2018 on the weekend he scored his best ever finish was poetic.
Access for fans is a big problem too – in our GT series we welcome every single fan in to the paddock to get up close to the garages, cars and drivers and these fans are the future of the sport and their needs must come first – it is nigh on impossible to get close to a F1 paddock these days and whilst chasing the TV revenue is all well and good,  if the fans stop turning up at the events it is not going to look so great on TV.
In my single-seater career I got to GP3  (which is two rungs off F1) and was fortunate enough to race on the F1 weekends but we took the view that there was just no chance of making it to F1 so I began my sports-car career – this is only my second season and I have already got to race at the Daytona 24 Hours and in my second season I am fortunate enough to have won the British GT Championship.  These are races where any number of cars or drivers can win,  not just two or three,  and the entertainment and racing fight is non-stop.
I am a huge fan of F1 – don't get me wrong –  but I really hope Liberty realise they have a fight on their hands before more and more fans start realigning their love for motorsport to other series.  Formula E is a big threat too, and F1 can no longer afford to be complacent, as it has been for many years.  That would be a very big gamble indeed.