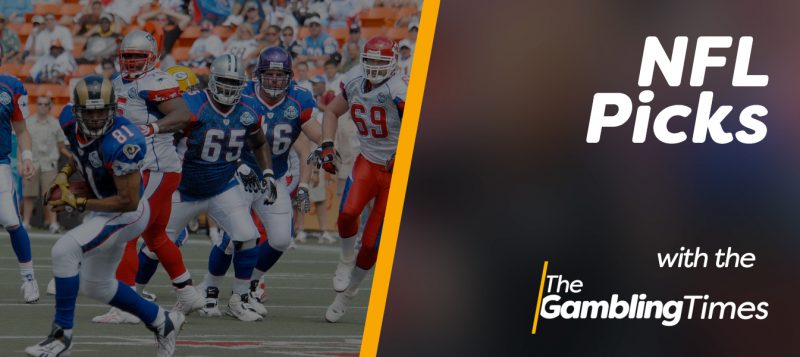 We are into Week 4 of the NFL season and it is proving a tough campaign to call thus far.
Super Bowl champions New England only just edged to a win over Houston Texans, but such has been the unpredictable nature of the season so far, only Kansas City Chiefs and Atlanta Falcons have a 100% record still-intact.
Our own Graeme Bailey, Coral's John Hill and Pete Koury, an executive Sports Producer for America's biggest radio station SiriusXM, deliver their verdicts every week on the NFL.
After another good week and landing two picks, John is leading the way with 5 correct so far – one ahead of Graeme and Pete.
Here are this week's picks followed by a full schedule of week 4…
WEEK 4 PICKS
John's picks:
Colts +13 @10/11
Titans -1.5 @10/11
Bengals -3 @20/23
Graeme's picks:
Texans @10/11
Broncos -2.5 @17/20
Chiefs -6.5 @20/23
Pete's picks:
Dallas -6 @10/11
New Orleans -2.5 @20/23
Detroit @10/11
WEEK 4 SCHEDULE
Thursday, September 28
Chicago @Green Bay 1:25 AM Lambeau Field, Green Bay
Sunday, October 1
New Orleans @Miami 2:30 PM Wembley Stadium, London
Buffalo @ Atlanta 6:00 PM Mercedes-Benz Stadium, Atlanta
Cincinnati @Cleveland 6:00 PM FirstEnergy Stadium, Cleveland
Los Angeles @Dallas 6:00 PM AT&T Stadium, Arlington
Detroit @Minnesota 6:00 PM U.S. Bank Stadium, Minneapolis
Carolina @New England 6:00 PM Gillette Stadium, Foxboro
Jacksonville @New York Jets 6:00 PM MetLife Stadium, East Rutherford
Pittsburgh @Baltimore 6:00 PM M&T Bank Stadium, Baltimore
Tennessee @Houston 6:00 PM NRG Stadium, Houston
San Francisco @Arizona 9:05 PM U of Phoenix Stadium, Glendale
Philadelphia @Los Angeles Chargers 9:05 PM StubHub Center, Carson
New York Giants @Tampa Bay 9:05 PM Raymond James Stadium, Tampa
Oakland @Denver 9:25 PM Sports Authority Field at Mile High, Denver
Indianapolis @Seattle 1:30 AM CenturyLink Field, Seattle
Monday, October 2
Washington @Kansas City 1:30 AM Arrowhead Stadium, Kansas City