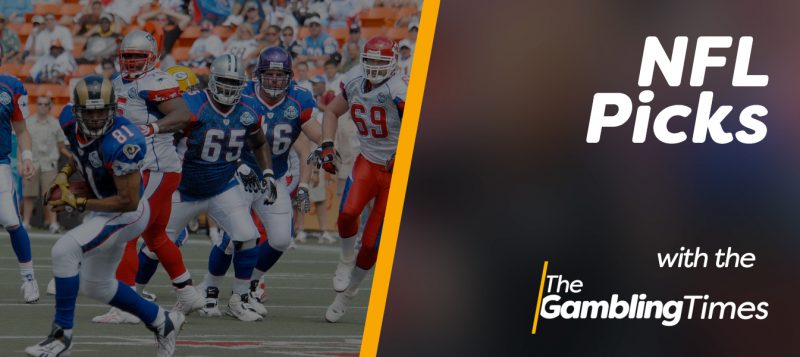 We are into Week 5 of the NFL season, and things are shaping up nicely across the pond.
Super Bowl champions New England lost again as Kansas City Chiefs remain the only undefeated side in the league, as the current campaign is developing into a fascinating contest.
Week 5 is slightly reduced as we see sides taking their first bye weeks.
Our own Graeme Bailey, Coral's John Hill and Pete Koury, an executive Sports Producer for America's biggest radio station SiriusXM, deliver their verdicts every week on the NFL.
Previous leader John got one last week which puts him on 5, Pete landed two to also put him on 5 – but a clean sweep in week 4 for Graeme means he is now leading the way with 6.
Here are this week's picks followed by a full schedule of week 5…
WEEK 5 PICKS with all odds provided by Coral
John's picks:
Eagles -6.5 @20/23
Colts -1.5 @10/11 
Jets @10/11
Graeme's picks:
Bills @19/20
Raiders -3 @19/20
Seahawks -1 @10/11
Pete's picks:
Patrios -5 @10/11
Bengals -3 @20/23
Texans @10/11
WEEK 5 SCHEDULE
Thursday, October 5
New England @ Tampa Bay
1:25 AM Raymond James Stadium, Tampa
Sunday, October 8
Buffalo @ Cincinnati
6:00 PM Paul Brown Stadium, Cincinnati
New York Jets @ Cleveland
6:00 PM FirstEnergy Stadium, Cleveland
Carolina @ Detroit
6:00 PM Ford Field, Detroit
San Francisco @ Indianapolis
6:00 PM Lucas Oil Stadium, Indianapolis
Tennessee @ Miami
6:00 PM Hard Rock Stadium, Miami
Los Angeles Chargers @ New York Giants
6:00 PM MetLife Stadium, East Rutherford
Arizona @ Philadelphia
6:00 PM Lincoln Financial Field, Philadelphia
Jacksonville @ Pittsburgh
6:00 PM Heinz Field, Pittsburgh
Baltimore @ Oakland
9:05 PM Oakland Coliseum, Oakland
Seattle @  Los Angeles Raiders
9:05 PM Los Angeles Memorial Coliseum, Los Angeles
Green Bay @ Dallas
9:25 PM AT&T Stadium, Arlington
Kansas City @ Houston
1:30 AM NRG Stadium, Houston
Monday, October 9
Minnesota @ Chicago
1:30 AM Soldier Field, Chicago
BYE WEEKS
Atlanta
Denver
New Orleans
Washington