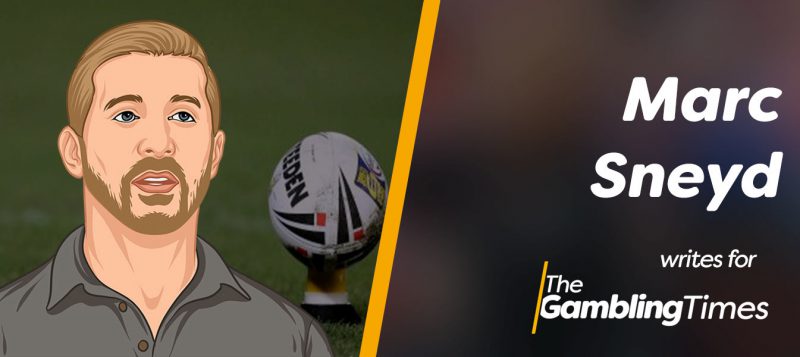 I am delighted to have this chance of my own column, and I wish this was coming to you on the eve of me appearing at my beloved Old Trafford – but it was not meant to be.
We were so close against Leeds last week, we probably thought at one point we had done enough, although we also knew in a game like it was set to go to the wire and we had seen that the night before when Castleford beat St Helens, but Leeds are a very good team but we are devastated – we can't hide that fact.
But I do think this season has been fantastic overall and for us – with our Challenge Cup win. In general I the play-offs have really worked – the Super8s saw just about every game mean something, and every week the table was chasing, the top-four was so different throughout.
The season we have had has been good, and it is a shame we came up just short, we didn't make life too easy for ourselves and we would have liked a bit more consistency throughout – but we are confident we can make amends next year.
Looking at the final and can't see past Castleford. I think if Cas turn up and play as we have seen, I can't see them losing – they have just been that good this year and that would be a fitting end to the season for them, they do seem to have been a different level for much of the campaign.
Obviously Zak Hardaker missing will be a blow, but they have depth in strength – whoever comes in will  a damn good job for them. It would have been a real headline story for him to be playing but it is not to be  – but one thing is sure I think we will be getting a great final.
So for us, we gave a few weeks off but we are back in training end of November before you build up to some games in January – it is a lot of fitness, and not the part of the year I particularity look forward to but the game is so intense now it is one you have to take serious as it can set you up for the coming season.
Obviously with us not playing it does give me a chance to keep a better eye on the football and as a Manchester United fan, I am very happy at the moment and I am excited. I think we can challenge but i just hope the Paul Pogba is not too bad, as that could hurt us.
On a personal not I am really looking forward to the game in Benfica, I am going to it and that should be a great outing – I think the Champions League we will be something we are taking serious, although I think both us and Manchester City will have the Premier  League as our main aim this season and I believe we have a great chance.