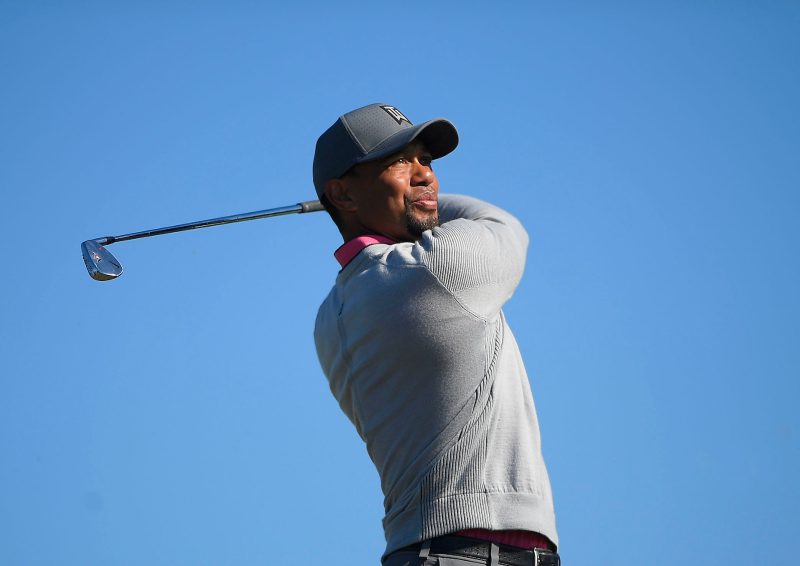 Former world number one Tiger Woods is nearing a return to return to action.
The 41-year-old has had four back operations in three years and he has admitted that he could retire if he could not get back to full fitness.
Woods has not played a competitive tournament since February and has the 78-time PGA Tour winner has not won an event since 2013.
At the recent Presidents Cup, he insisted that he would love to play again.
"I think it's fun. I've been competing in golf tournaments since I was four years old. From pitch, putt and drive to playing major championships, it's always been fun to me," Woods beamed.
"I don't know what (returning to) 100 percent means after eight surgeries, but I'll try and get as close as I can to that number. We just take it one step at a time. It's a process, and I'm in no hurry."
He has since got fans excited by posting a video of himself in action.
Making Progress pic.twitter.com/I3MZhJ74kI

— Tiger Woods (@TigerWoods) October 15, 2017
Now, Woods has been given medical clearance to resume hitting shots at full power, according to his agent Mark Steinberg.
"He can do as much as he needs to do," Steinberg saiad "He got a nice report and is allowed to proceed. Tiger is going to take this very, very slowly. This is good, but he plans to do it the right way."
Bookmakers are taking bets on Woods's progress but they are still not convinced that he will be able to win.
He is 10/1 with PaddyPower to add to his 14 Majors, and also 10/1 to get back in the world top-ten. He is 7/4 to retire by the end of next season.
PaddyPower spokesman Lee Price told us: "After a few years of shattering lows, this year could be the high of the Tiger, as he launches his comeback."