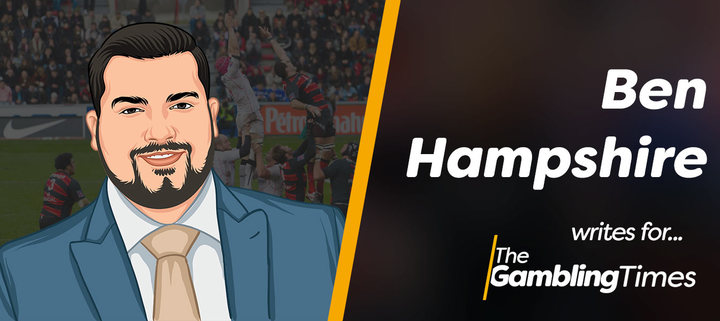 It is the moment it has all been building up to, the supposed culmination the Eddie Jones reign at England Rugby – the 2019 Rugby World Cup in Japan.
While England endured a miserable misfiring in the 2015 edition of the global showpiece on home soil, Jones was busy masterminding and architecting the story of the competition as he guided next year's hosts Japan to a stunning 34-32 triumph over South Africa.
Jones's future post 2019 is an unknown quantity, maybe the British & Irish Lions, but what is certain is the path England must travel if they are to relive the glorious heights of 2003 in Japan.
World Rugby have already released the fixtures for the Pools at the 2019 Rugby World Cup and the only judgement you can make on England's behalf is this is the most favourable draw of all contenders.
England will open their campaign against Tonga, before facing the United States of America four days later, giving a generous build-up to the crunch clashes against Argentina and France.
In the aftermath of the announcement, Jones reflected how this draw would give England an upper hand in the 'arms race.'
We all know the player welfare debate circulating the rugby union fraternity at present, and having the two lesser fixtures first in the pool, should – in theory, ensure Jones is able to protect his prized assets for the games which matter the most.
As well as a favourable itinerary, England will have the inside knowledge that comes from Jones' experience of having coached Japan.
He said: "I think it gives us a head start, but that's it.
"Every team is clamouring to play over there."
Jones will travel to Japan for a recce early next month and is ready to ask for dispensation from tournament organisers to amend the usual format by adopting one base and commuting in and out of the venue cities.
He added: "That's what we're going to negotiate.
"We just need to get approval from the organising committee. Japan is going to be fairly unique, so I think they have to be quite flexible in the way you set up as a team."
England's first litmus test as to their Rugby World Cup ambitions arrives in the form of Pool rivals Argentina at Twickenham next weekend as the Autumn International series gets underway.
Jones will be desperate to drop a significant warning salvo on the Pumas, before Tests against Australia and Samoa in following weeks as England seek to develop a wide-ranging squad capable of seizing the ultimate crown.
Pool Fixtures
September 22 – Tonga, Sapporo Dome, Sapporo, 11.15am
September 26 – USA, Kobe Misaki Stadium, Kobe, 11.45am
October 5 – Argentina, Tokyo Stadium, Tokyo, 9am
October 12 – France, International Stadium, Yokohama, 9.15am
*All kick-off times are UK 
Predicted Route to Final
QF: Australia/Wales
SF: New Zealand/Ireland
Final