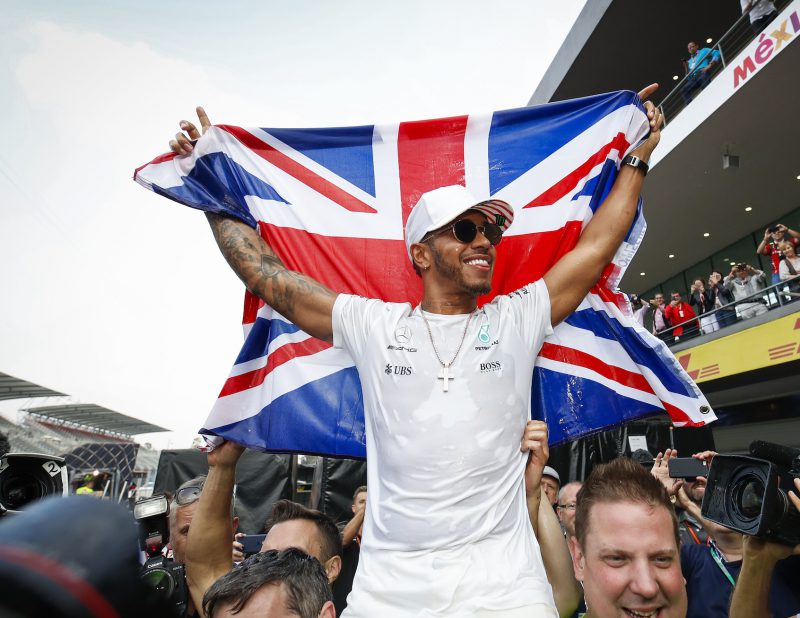 The penultimate Grand Prix of the season takes place in Brazil with Lewis Hamilton racing for the first time as a four-time World Drivers' Champion.
Hamilton secured the title in Mexico, and now with two races remaining he will look to end his campaign in style with a couple more victories, which would then equal his best ever season of 11 wins.
The British ace does not have a wonderful record in Interlagos, claiming only his first victory at the circuit last year – although he will always remember it as the place he won his maiden world title back in 2008 on the very last corner of the last race.
Hamilton now admits he has an eye on Michael Schumacher's record of 91 wins – he currently stands on 62.
"I think I can continue winning for a long time if the fight remains within me and it is there now," he said.
"I still don't really have a desire to chase Michael although I am a lot closer than I ever was. Before it felt so distant – getting 91 wins – it's a long way off but it's not impossible to potentially get somewhere near."
Goooood morning from São Paulo!

Feeling that #BrazilGP vibes yet? It's #QualiDay at Interlagos!#BrazilGP 🇧🇷 #F1 pic.twitter.com/ezRYRO0idX

— Mercedes-AMG F1 (@MercedesAMGF1) November 11, 2017
Hamilton's nearest rival for the title was Sebastian Vettel and he insists they will carry on battling for the final two races.
"This year is not over yet," he insisted. "We still have the challenge to seal second place. That's the priority right now. A lot of work ahead and things we can learn for this year to take on to next year.
"We want to do really well and try to win both race."
The race will certainly be an emotional one for Brazilian Felipe Massa, who will be quitting F1 at the end of the season, and this will be his final race at Interlagos.
"This time is the last one for sure in Formula One," Massa said.
"I'm really looking forward to another amazing feeling to race at home and really enjoying the track that I grew up (on)."
We spoke to BetSafe's Ian Balchin, F1 odds compiler for the Betsson Group, ahead of the race
With the F1 title being wound up, our customers are backing Valtteri Bottas for the win at Brazil so far. But will Hamilton be a good team mate and help Bottas finish 2nd in the Driver Standings?
Personally, I am backing Esteban Ocon to finish in the top six again. He is in excellent form and I can see him upsetting the top 3 teams once again here in Brazil.
We are a short price for a Safety car here, the Brazilian track limits are tight and if any driver over runs onto the curbs, then there are plenty of grass sections to potentially spin the cars and cause damage. The short prices reflects this.
So far, our customer base are heavily backing a Mercedes win for the Brazilian GP 2017.
My punt bet would be for Fernando Alonso to finish in the Top 6. It is going to be a nice fat price for customers but I think Fernando's driving skill will shine at the circuit and he will finish his car much higher than expected.