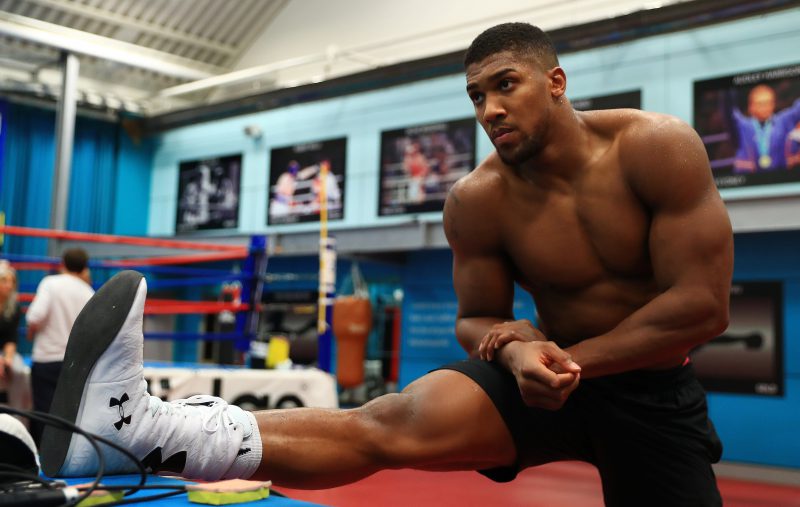 Matchroom Boxing's head honcho, Eddie Hearn, has said that his heavyweight charge, Anthony Joshua, will fight three times next year.
Of course, Matchroom will want to get those fights just right – for AJ and their bank accounts.
There's currently three kings ruling the most lucrative division in boxing right now but there's also a former, perhaps rightful, king that is sat in waiting.
Here's a look at some potential fights in 2018 for the WBA, IBF and IBO world champion if he plans
to unify the entire division.
Deontay Wilder
The WBC champion is the obvious choice next. The fight sells for the fans all over the globe and will be a defining fight for each unbeaten heavyweight.
Wilder, to me, is as his name suggests – wild. His demolition of Bermane Stiverne this month was actually a little scary! Future opponents will have to be quite brave (or stupid) to want to face him after that display of raw power and aggression.
However, as a technical boxer, I think he is awful, and I would bet on AJ to expose the American if they ever meet.
Although, I think the 'Bronze Bomber' is crude and not the most technical or skilled boxer in the heavyweight division, with 38 knockouts from 39 fights – all wins – he is clearly doing something right and deserves to be respected.
Joseph Parker
The WBO champion, who edged Hughie Fury just last September, is the easiest choice of the three world champions in the heavyweight division right now.
A fight with the Kiwi will sell well with an additional belt on the line and the fact that the pair are both undefeated.
It's not the fight I want to see most, however. I really wanted Hughie to beat the New Zealander to set up a bigger fight with AJ, but the decision didn't go his way. It's what I still wish will happen – for a better boxer to take his belt and set up a more competitive fight.
Luiz Ortiz
The WBA No.1 is due a shot at the titleholder this summer, apparently. However, I don't know where his recently failed drug test leaves him now.
The Cuban southpaw, unbeaten in 27 bouts with 23 KO's, will likely present AJ with a lot of problems if he ever gets a shot at the Londoner, but I'm confident he won't take any titles away with him.
Tyson Fury
The troubled 'Gypsy King' is on yet another attempt at a comeback.
I feel a mixture of pity and frustration towards Tyson. I was shocked at the media and public's treatment of him when he done the seemingly impossible task of dethroning a champion with the record for being the longest combined reigning world champion in boxing history in his own back yard in Germany where the old age adage still rings true: 'In Germany, you need to knock them out just to get a draw'.
He went in as the underdog and played with the future Hall of Famer. Then he came back to England as a villain and not as the hero he should have been.
For some reason, the media asked him about his gypsy heritage, about whether women belong in the kitchen, or his thoughts on homosexuals? I strongly believe that the media decided they had their heavyweight hero and didn't want another one, especially a gypsy.
His treatment at such an amazing accomplishment was nothing short of disgusting, and I believe all those belts that the other heavyweights are presently holding and jostling around for rightfully belong to Tyson.
And I also believe that he will get them all back…being the one man out there that Joshua won't beat.