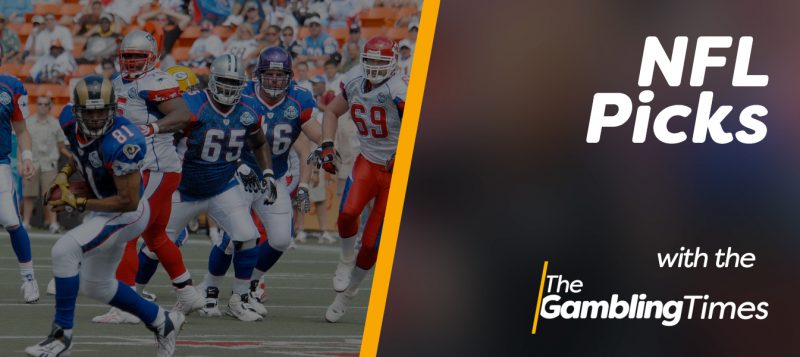 Thanksgiving and Week 12 of the NFL season is here, and we bring you the full schedule, current standings and our own picks for the week.
Our own Graeme Bailey, Coral's John Hill and Pete Koury, an executive Sports Producer for America's biggest radio station SiriusXM, deliver their verdicts every week on the NFL.
The scores so far for the season are:
John – 18 – Last week 2 correct, so close to all 3
Graeme – 17 – Last week just 1 correct
Pete – 14 – Last week a superb full house!
Here are this week's picks followed by a full schedule for Week 11 and the current standings…
WEEK 12 PICKS with all odds based on the 'Spread' provided by Coral
John's picks:
Dolphins @10/11
Cowboys @20/23 
Texans @10/11
Graeme's picks:
Panthers -4.5 @10/11
Seahawks -6.5 @10/11
Raiders -4.5 @20/23
Pete's picks:
Titans -3 @20/23
Lions @10/11
Chargers -1.5 @19/20 
WEEK 12 SCHEDULE
Thursday, November 23
Minnesota @ Detroit, 5:30 PM Ford Field, Detroit
Los Angeles Chargers @ Dallas, 9:30 PM AT&T Stadium, Arlington
New York Giants @ Washington, 1:30 AM FedEx Field, Landover
Sunday, November 26
Tampa Bay @ Atlanta, 6:00 PM Mercedes-Benz Stadium, Atlanta
Cleveland @ Cincinnati, 6:00 PM Paul Brown Stadium, Cincinnati
Tennessee @ Indianapolis, 6:00 PM Lucas Oil Stadium, Indianapolis
Buffalo @ Kansas City, 6:00 PM Arrowhead Stadium, Kansas City
Miami @ New England 6:00 PM Gillette Stadium, Foxboro
Carolina @ New York Jets, 6:00 PM MetLife Stadium, East Rutherford
Chicago @ Philadelphia, 6:00 PM Lincoln Financial Field, Philadelphia
Seattle @ San Francisco, 9:05 PM Levi's Stadium, Santa Clara
Denver @ Oakland, 9:25 PM Oakland Coliseum, Oakland
New Orleans @ Los Angeles Rams, 9:25 PM Los Angeles Memorial Coliseum, Los Angeles
Jacksonville @ Arizona, 9:25 PM U of Phoenix Stadium, Glendale
Green Bay @ Pittsburgh 1:30 AM Heinz Field, Pittsburgh
Monday, November 27
Houston @ Baltimore, 1:30 AM M&T Bank Stadium, Baltimore
CURRENT STANDINGS
AFC EAST (WIN LOSS TIE)
New England Patriots 8 2 0
Buffalo Bills 5 5 0
Miami Dolphins 4 6 0
New York Jets 4 6 0
AFC NORTH
Pittsburgh Steelers 8 2 0
Baltimore Ravens 5 5 0
Cincinnati Bengals 4 6 0
Cleveland Browns 0 10 0
AFC SOUTH
Jacksonville Jaguars 7 3 0
Tennessee Titans 6 4 0
Houston Texans 4 6 0
Indianapolis Colts 3 7 0
AFC WEST
Kansas City Chiefs 6 4 0
Los Angeles Chargers 4 6 0
Oakland Raiders 4 6 0
Denver Broncos 3 7 0
NFC EAST
Philadelphia Eagles 9 1 0
Dallas Cowboys 5 5 0
Washington Redskins 4 6 0
New York Giants 2 8 0
NFC NORTH
Minnesota Vikings 8 2 0
Detroit Lions 6 4 0
Green Bay Packers 5 5 0
Chicago Bears 3 7 0
NFC SOUTH
New Orleans Saints 8 2 0
Carolina Panthers 7 3 0
Atlanta Falcons 6 4 0
Tampa Bay Buccaneers 4 6 0
NFC WEST
Los Angeles Rams 7 3 0
Seattle Seahawks 6 4 0
Arizona Cardinals 4 6 0
San Francisco 49ers 1 9 0