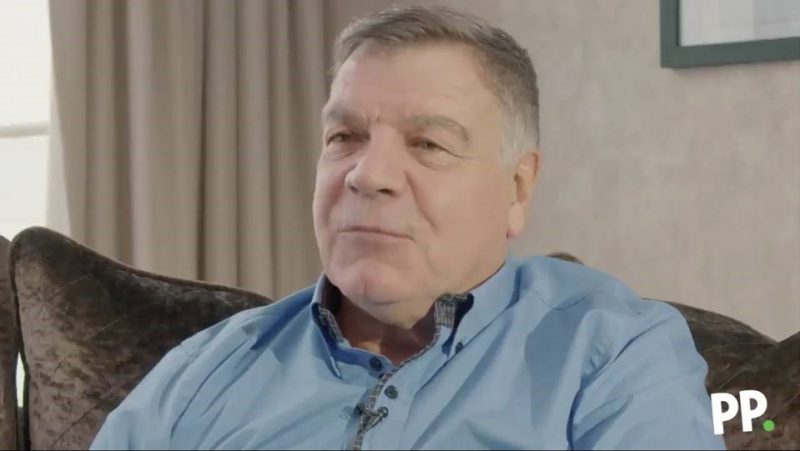 Sam Allardyce has believes Everton need to forget about the top-six.
The new Toffees manager spoke to Paddy Power News ahead of his appointment – and he gives a fascinating insight into what he is going to find at Goodison Park.
"Everton are obviously in a bad place at the moment and, like every football club that is struggling, it's mainly down to a loss of belief," he told Paddy Power News.
"The players' loss of belief in themselves and their lack of confidence means that the first thing the new manager needs to do is re-instil that confidence and morale in them again.
"When a player plays with confidence, that's when he's playing to the best of his ability.
"At the minute, I can't see that with that set of Everton players. It's completely gone.
"At any football club, that should be your top goal and your main focus before anything else, keeping your team mentally happy.
"There's one simple reason why those players have no confidence left – results. Losing Romelu Lukaku, that team has found it more and more difficult to get the ball in the net. Points have been slipping past them without his 20+ goals.
"There's no doubt that they can play just as well as their opposition, but they can't finish teams off. They can't score. And, because of that, the knock-on effect is pressure on the defenders, someone makes a mistake and then they lose games. Games that they should be winning, they've lost or drawn.
"The confidence has been drained from the players because of their bad results, and you can see that.
"I understand why they didn't replace Lukaku – nowadays that's such a hugely difficult piece of business. There's such a lack of top quality strikers, not just in England but literally across the world today. But still, the club needs someone to get goals and change those results around.
"They brought Wayne Rooney back to the club because he was very special to Everton, and had started there and was a local lad.
"But, like anything in football, it has to be a team game. The entire team has to pull together to get themselves out of the bad position that they're in, that can't all be expected of Wayne.
"There's talk of where Everton should be aiming at the club, Champions League or top six or whatever, but in my opinion what they need to do now is just aim at the next game.
"Focus on getting up the table, win the game that is in front of you, get three points and move up the table.
Sam Allardyce was talking to Paddy Power News. For more from Paddy Power's columnists, visit: news.paddypower.com