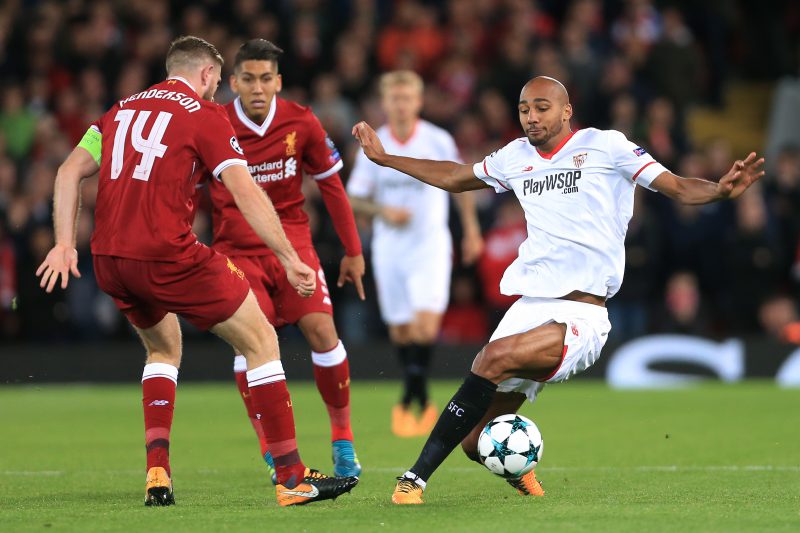 Steven Nzonzi is targeting a move to London in January, and he has confirmed he is looking to leave Sevilla.
The 28-year-old had a bust-up with Sevilla coach Eduardo Berizzo last month, which now looks set to lead to a move.
Nzonzi's release clause is currently £35million – although the French international is hoping Sevilla will allow him to leave for much less.
Football INDEX Watch – Steven Nzonzi – sitting outside the top-200 and available at just over £1

Speaking to France Football, he said: "My future is elsewhere, we just have to wait until December passes and everything will end. I hope that the team qualifies [for the next round] in the Champions League and that they have good luck in the future, but I will not form part of that adventure.
"What hurts me is the way in which everything is going to end. There is little time left, only until December finishes. And it's better that my time at Sevilla stops then."
His former Blackburn boss Sam Alladryce would like to take him to Everton, but the player would rather move to London – where his son is living, and there are options.
Arsenal are interested, but sources have told me both Chelsea and West Ham United should not be discounted.
Another interested party are French giants Paris Saint Germain, and although Nzonzi would not be based in London, he would be less than an hour away – so it could be a realistic option. PSG tried to sign him in the summer, and remain keen.