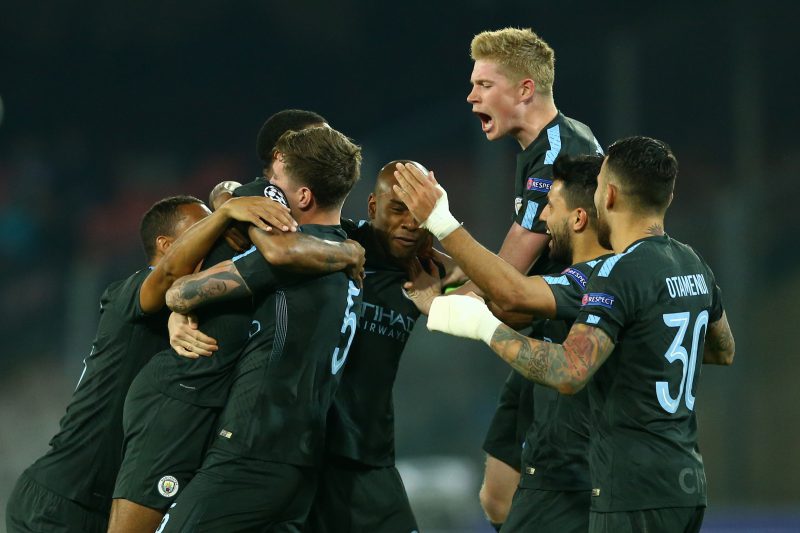 Despite the Manchester derby being this weekend – a Bookmaker has decided to pay out on the Premier League title, the earliest in history.
PaddyPower has deemed that City are champions-elect and they can't see them being overtaken. City are currently unbeaten and eight points clear at the top of the table, ahead of United.
But despite the fact United could close the gap to five this weekend, they have decided to pay out at a cost of more than £500,000 – it is the earliest pay-out on a Premier League season in history.
City are currently 1/9 having started the season at 15/8. United are 9/1.
Paddy Power brand ambassador and former Manchester United player Paul Ince said: "It's both brave and stupid of Paddy Power to pay out – we're not even half-way through the season yet. It's crazy to rule out Manchester United, and even Chelsea.
"It's great for those who backed City, of course, but it could all change – and Paddy Power could end up with a lot of very expensive egg on their face."
Spokesman Paddy Power said: "We hold our hands up, we've fully bought into the hype and can't see who will come close to Pep's lads this season.
"If you ignore the sky blue shirts, empty seats and Manc accents, being at the Etihad feels like watching a Guardiola Barcelona side. So we're rewarding the shrewd punters that knew they'd walk it this year.
"Then again, if some of our previous pay-outs are anything to go by, Jose Mourinho can rest easy yet. We paid out over $1m on Hilary Clinton to be president and look where that left us."