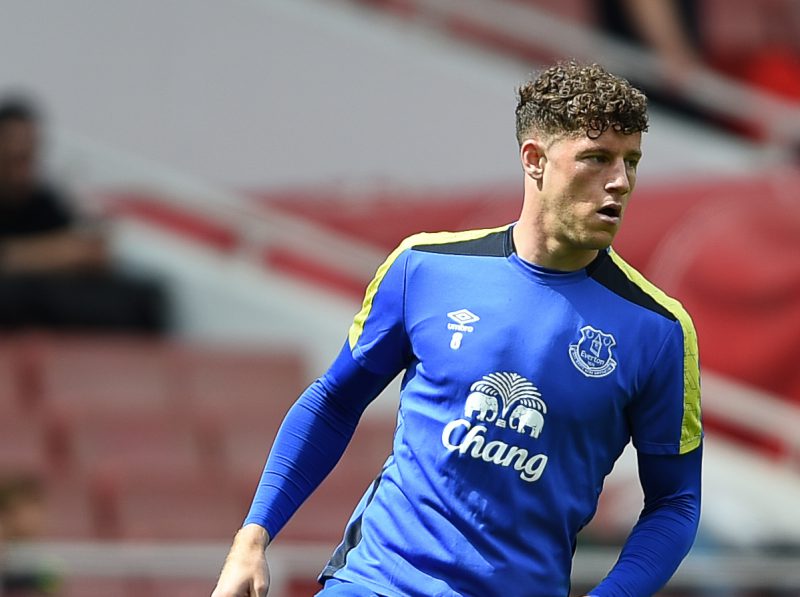 Tottenham are ready to make their move for Ross Barkley in January, as Mauricio Pochettino looks for a spark to rejuvenate his squad.
England international Barkley has missed all of this season thus far due to a serious hamstring injury, although he is now back in light training and will be ready by the end of the month to return to action;.
But it remains to be seen how long he will remain at Everton – with his current contract due to expire in the summer, meaning the January window is the last one in which The Toffees could get money for him, as he can leave for free in the summer.
Football INDEX Watch – Ross Barkley – At £2.18 he is inside the top-50

Chelsea tried and failed with a bid in the summer, with the player deciding against a move to Stamford Bridge at that time, and whilst they remain keen – Tottenham remain his favoured destination.
And now Pochettino has told Spurs' hierarchy to try and do a deal for Barkley in January, as he believes he could be just what they need to help get their season back on track and provide some real competition in the squad.
Everton are understood to still be wanting £20million, whilst they also hope new boss Sam Allardyce could persuade Barkley to stay – but that appears highly unlikely at this stage. Spurs are not willing to go to £20million for a player out of contract six-months later so it a possible deal will depend on how high they will go.
Allardyce admits that Barkley could leave in January.
"I'm not in control of that in too many ways. If someone comes in during January and says: 'Here you go' [with an offer] and the club says: 'Look, if he's not going to sign for us this has to be the case,' then I accept that," he said.
"If Ross stays until the end of the season and I feel he is giving 100% to the team, like he has done since he was a kid, then he is an available asset for us until he leaves on a free transfer. I would hate that to happen but it might do."
Bookmakers believe Barkley is most likely to still be with Everton at the end of the transfer window, although Tottenham are the favourites of the other clubs.
Unibet's Alistair Gill commented  "Sam Allardyce's revelation that he believes a deal for Ross Barkley may already be done doesn't seem to have excited a huge amount of action in the market.
"He remains odds on to stay with Everton after the January transfer window at 8/11, with no movement either in his odds to move to most likely destination, Spurs, which remain at 27/20.
"Unibet have seen very little on this market at the minute, although as January approaches and the rumour mill expected to go into over drive, we expect it to pick up in a big way fairly soon."