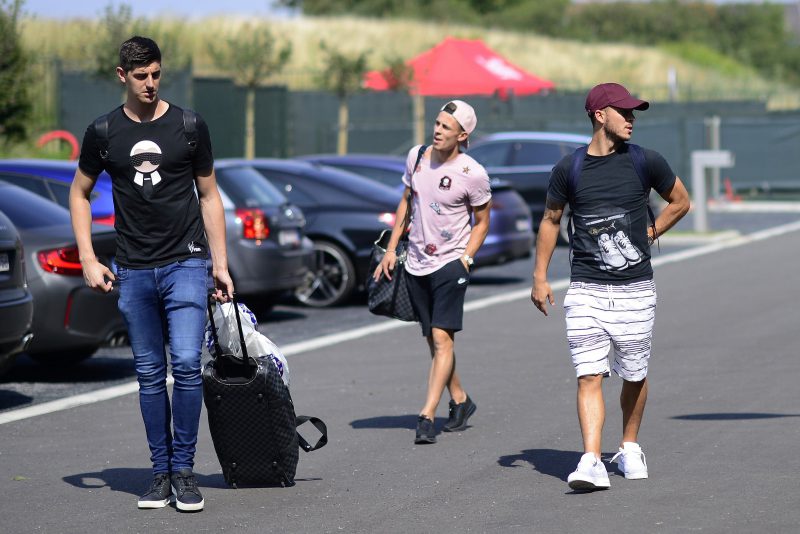 Real Madrid are increasingly confident that they will be welcoming Eden Hazard and Thibaut Courtois to the Santiago Bernabeu in 2018.
Source in Spain have told me that Real are firmly focused on landing at least one new Galactico next summer, and the man at the top of Florentino Perez's wanted list is Hazard.
Should the option of Neymar emerge, then Real will be in the market likewise they also have an ongoing admiration of Harry Kane and Mo Salah – but sources confirm that the Hazard deal is very much their top priority.
Football INDEX Watch – Eden Hazard – In the top ten and just under £5

Hazard gave Chelsea his word last summer that he would give Antonio Conte another 12-months following their Premier League success.
The 26-year-old has been with Chelsea since 2012, and has just over two-years left on his current deal – but so far a new contract has not been agreed – despite efforts from club.
A new goalkeeper is also an option, which is where the interest in Thibaut Courtois comes in, and like Hazard – a new contract has yet to be agreed, and his deal will have just 18-months to run from next month.
Chelsea are aware of the situation regarding two of their biggest assets, but it remains to be seen if they can fend off Real.
Should Hazard and Courtois leave Chelsea, then Bookmakers are of little doubt that they will be bound for the Spanish capital.
"If Hazard continues in the form he has been in recently for Chelsea, he is sure to attract interest next summer where we think Real Madrid and PSG will be battling it out for his signature," said Coral's John Hill.