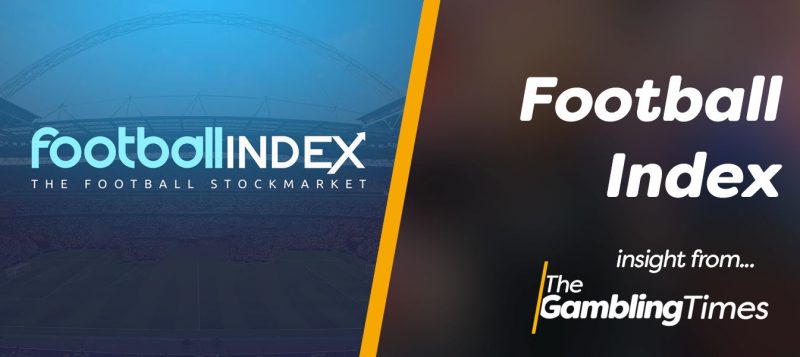 After all the excitement of November, where 50 new players were added to the tradable market each day, December has been, for the most part, a much calmer month of trading on the Index.
With the market approaching a total of 1,500 players, the Index have taken the decision to reduce the number of IPOs per day from 50 down to 10 which has meant the market has been more stable and seen less frenetic activity.
The general trend in December has been a shift of money coming off the top of the Index and on to cheaper prospects as traders all search for value. Also, with the January transfer window approaching, many traders are looking to get in early on players who could potentially score some media buzz from transfer rumours.
Transfer rumours are a good way of making money on the Index, but in my experience it can be a tricky business, as you can easily get stung if you aren't able to react quickly to a change in circumstance. For example, if a transfer move suddenly breaks down and you are not in a position to sell your shares at a profit, you could be left with shares you don't really want, potentially at a loss. On the flip-side, if you sell your shares too early in a player where seemingly the rumours have ended, you could be cursing your luck when the rumours suddenly reignite and the share price shoots up well above the price you cashed out at.
For my own portfolio I prefer to try, and if you have read my last article then you will know there is a definite emphasis on the word try, to be patient and look for long term risers instead. These are generally good young players who, at the moment ply their trade outside of the Premier League, but hopefully will go on to either be good enough to either secure a move to the 'top 6' in the Premier League or still be good enough to potentially win performance buzz for the team they play for.
As it is Christmas and I am feeling festive, I will share with you three players I have in my own portfolio who I think are good 'wildcard' picks at the moment. These are players who are cheap to buy now, but I am hoping that in the next couple of years will go onto do something special, and consequently see a significant rise in their share price.
Jordi Mboula (55p)
Mboula, who turns 19 in March 2018, was signed by Monaco in the summer on a 5 year deal from Barcelona's La Masia academy. The signing was made by Monaco purely on potential as Mboula only had 76 minutes of football under his belt from Barcelona's B team last season, although he did score a Messi-esque wonder goal for Barcelona in the UEFA Youth League against Dortmund in February which really caught the eye. In fact, no one scored more goals in the UEFA Youth League last season than Mboula with a total of 8. However, so far Mboula's progress this season hasn't exactly been seismic. He has been named on the bench just once for Monaco for a league game last month, and although has played in 7 games for Monaco's second team, he picked up a thigh strain last month and has only just returned to action which has no doubt halted his progress. Mboula is, perhaps understandably, taking a little bit of time to adjust to his new surroundings. However, the goal he scored against Dortmund in the Youth League shows he has bags of ability and hopefully Monaco is the right platform to showcase it. Although he hasn't actually played for Monaco's first team yet, it is worth remembering that Mbappe was introduced slowly to the Monaco team last season and only regularly started in games from February 2017 onwards. I am confident Mboula will get his chance in the first team in the not too distant future, and when he does, I am backing him to make a good impression.
Douglas Luiz (59p)
Luiz, who does not turn 20 until May 18, belongs to Manchester City as they signed him in the summer from Vasco da Gama in Brazil. He is currently on loan at Girona who play in La Liga in Spain and getting regular playing time, albeit in fairly small doses. I actually hadn't heard anything about him myself until Four Four Two magazine did a feature on the top 100 best teenagers in the world and ranked Luiz on 7th place. Quite an achievement for someone who at the moment has only played a handful of senior first team minutes! Four Four Two's article on Luiz reveals that when they signed Luiz, Man City's football director Txiki Begiristain hailed the capture of "an exciting player with great potential". If Manchester City, who have bags of money and in theory can buy almost anyone they want, think he is worth having, and if Four Four Two consider him to be the 7th best teenager in world football, then that's good enough for me! He will return to Manchester City in the summer of 2018 and he may even go out on loan again for the 2018/19 season. Even if that is the case, if he develops into the sought of player Man City hope and expect, he will certainly be one to keep an eye on.
Maxime Lopez (76p)
This pick is based a lot less on just pure potential as Lopez, who turned 20 this month, has already established himself as a regular in Marseille's first eleven. Lopez has been likened already to players such as Veratti, Xavi and Iniesta as he is extremely comfortable in possession and has an eye for a pass. There have already been transfer rumours linking him with a move to Barcelona and Real Madrid and those rumours are only likely to get stronger the more he plays. The French public obviously think highly of him too, as although Mbappe ultimately won the 2017 Telefoot Trophy for the best young French player the other day, ahead of Lopez who finished a very respectable third, Lopez actually won the public vote ahead of both Mbappe and Martial, who finished 2nd. If the French public think Lopez is a better young prospect than Mbappe and Martial, who are both incredible young talents, then that to me speaks absolute volumes. Lopez seems like an ideal long-term hold but as he is getting regular minutes as well as starts for Marseille, who have made it to the last 32 of the Europa League, he is also someone who could potentially win performance buzz right now! I would recommend you get involved.
Whoever you add to your portfolio, just remember, patience is the key!
To all Gambling Times readers and Football Index traders, have a wonderful New Year and I will be back in 2018…