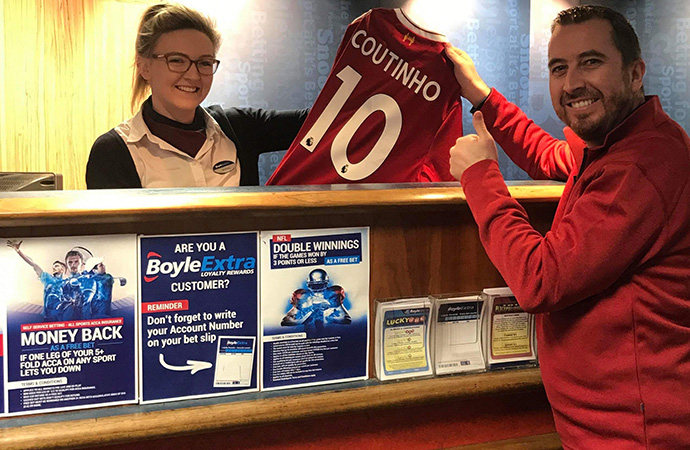 Liverpool fans disappointed by the sale of Philippe Coutinho have flocked to BoyleSports shops nationwide to snap up free bets in return for their Liverpool shirts bearing Coutinho's name.
The bookmaker was inundated with disgruntled Reds fans after offering a €20 free bet to anyone who wished to trade in their redundant shirts. All of the traded jerseys will be donated to charity.
Supporters, who paid for 'Coutinho 10' to be printed on their Liverpool jerseys this season, found their purchases to be outdated after the Brazilian completed his €160m move to Barcelona.
He will now wear the number 14 shirt at his new club, once worn by Dutch legend Johan Cruyff.
Lawrence Lyons, Spokesperson for BoyleSports commented: "Seeing so many disgruntled Reds around we thought what better way to cheer them up than with free bets, especially after some may have just received their Coutinho 10 jerseys as Christmas presents, mere weeks before he jumped ship.
"Punters have until close of business on Wednesday to call into their local BoyleSports shop to trade in their Liverpool Coutinho shirts and we will reimburse them with a €20 free bet and put the unwanted jerseys to good use by donating them to charity."