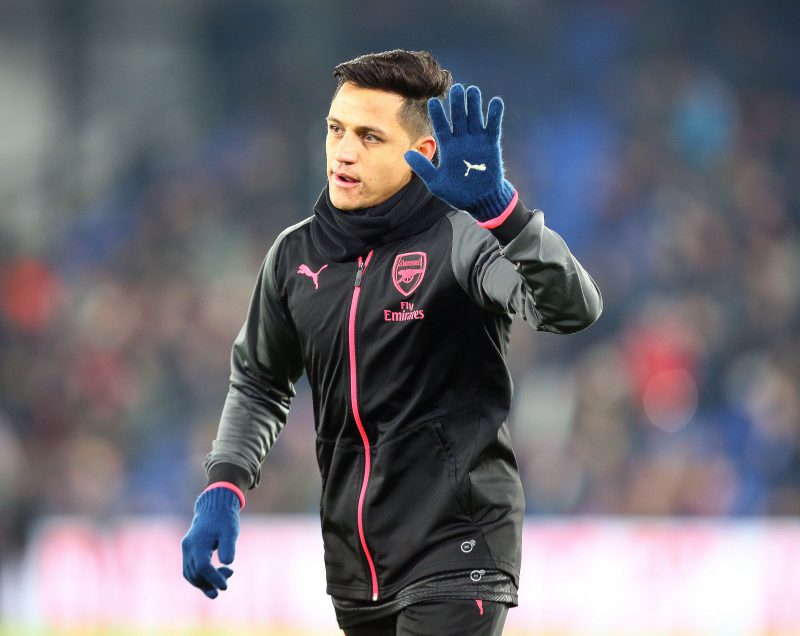 Manchester City remain confident that Alexis Sanchez will become their player in the near future, despite late interest from rivals Manchester United.
Arsenal have accepted that Sanchez will not be signing a new contract with them, and the club's hierarchy is now of the opinion that they should sell – but have set a £30million asking price.
City have opened dialogue, but are not looking to pay more than £20million – but sources close to the deal had revealed that they were confident the two clubs would soon to agreement, with Sanchez fully committed to joining Pep Guardiola at the Etihad.
However, now United have joined the party in the hope they could snatch Sanchez from under the noses of City – similar to how they landed Romelu Lukaku from Chelsea's grasps in the summer.
But unlike with Lukaku, there is currently no sign at all that Sanchez would consider turning his back on a move to City – something which he had his heart set on since last summer.
United do have one advantage, in that they could offer a player in exchange in the shape of Henrikh Mkhitaryan – who they would allow to move to the Emirates, something which we revealed before Christmas.
Despite United's attempts – City remain firm favourites to land Sanchez – with a January deal now looking more, and more likely.
Bookmakers still believe he is City bound, but they have reacted and slashed the prices on a possible United hi-jack.
United are now 11/4 from 16/1 with City at 1/2 having been as short as 2/7.
Alex Apati of Ladbrokes said: "We always thought Sanchez would be making a move to Manchester this month, but the latest odds suggest a shock switch to the red half of the city might now be on the cards."