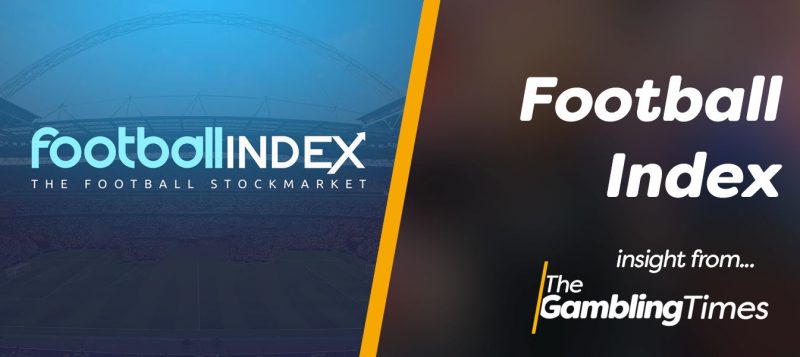 Happy New Year to one and all! I hope 2018 is very profitable for all you Football Index traders out there, however big or small your portfolio is!
For my first post of 2018 I thought I would give my views in relation to some of the young prospects that entered the market in the last few weeks, which have subsequently generated a fair amount of market activity.
Now, if you have read some of my previous posts then you will already know that my own Index strategy is based on buying what I consider to be 'cheap' shares (ideally under £1) in players which I believe will significantly increase in value in the future. However, instead of focusing on the unpredictable and often short-term nature of transfer rumours, I prefer to try and play a longer game and stock up on young players who are perhaps under the radar now, but ones who I believe will make household names for themselves within the next couple of years and therefore should see a healthy increase in their share price accordingly.
With that in mind, I am always very interested to see the list of 10 names that the Football Index are releasing to the market the next day, to see if any of them match my specific 'criteria' which I can then try and snap up for the best possible price.
The reoccurring problem I seem to be having though, which I deal with in more detail in my previous post, is that almost every day there is usually at least one new player which interests me! The even bigger problem for me however, is that without having unlimited funds at my disposal and a fear of missing out if I don't buy them instantly, I am 'forced' to rejig my portfolio around, even selling players at a loss, to make room in my portfolio for all these new players!
This problem has continued for me in January to a large extent, as already I have been 'compelled' to add Houssem Aouar, David Neres, Moise Kean, Pietro Pellegri and Amine Harit to my already bulging portfolio!
I am satisfied that, at the moment, I have decent enough numbers of shares in these players and others, who in my view all have great potential, at a good price, and that many, if not all of them, will increase in value enough for me to make a decent profit on them at some point before the 3 years on the shares is up. That may ultimately be the case for me, and other traders who invest in these types of players right now, but in order to get the most out of your investment, other problems such as deciding on how much to invest in a player and then the best time to cash in on your investment, need to be addressed.
Strategy
Perhaps the easiest strategy would just be to sell the shares at whatever price they are in a little under 3 years' time, just before they are due to expire. That way, you would have the full benefit of any media and/or performance buzz dividends the player earned over that period and you also wouldn't have to worry about the timing of when you sold the shares. In all likelihood, with the Football Index increasing in popularity, and with many young players inevitably becoming more established at their respective clubs, you would almost certainly have a handsome profit on a share price you paid three years ago, right?
If the Index continues to progress and expand at the current rate, then for most young players, I think the answer will be a resounding yes but perhaps for some youngsters, could the best profits may actually be had right now?
For example, the other day Pietro Pellegri of Genoa in Seria A was promoted at an IPO price of 30p. He instantly shot up within a matter of minutes into the 80p's and by the end of the day settled at just over £1 a share. Considering Pellegri is not 17 until March, and so far, has only played made 6 league appearances for Genoa (and none since November) I find that quite astonishing. Yes, he looks like a very talented boy and people were labelling him the 'next Messi' when he burst onto the scene in September, after he scored twice as a substitute for Genoa in a 3-2 defeat to Lazio, but obviously it still very early days for him as a professional footballer.
In three years' time Pellegri will be about to turn 20, which is still incredibly young for a footballer and perhaps still a good 3-5 years from reaching his peak. Pellegri still has a lot of maturing to do and make his way into Genoa's first team on a regular basis, who are currently only mid table in Seria A. Even if he is getting regular starts for Genoa by this time next season, he will likely still be playing for a mid-table team, not in any European competition, so performance buzz dividends will be extremely hard to come by. He could get snapped up by one of the 'big' teams like a Real Madrid or Barcelona before then, but any share price increase or media buzz dividends would surely be short lived, as if he hasn't established himself in Genoa's first team yet, would a club like Real or Barca put him straight into their first team? Almost certainly not.
By way of a comparison, David Neres, who is almost exactly 4 years Pellegri's senior and will turn 21 in March, is currently trading on the Index at just a few pence higher than Pellegri at £1.12. Neres has lit up the Dutch league this season with 8 goals and 9 assists in 16 league appearances. He has already been dubbed a 'little Neymar' and linked with a potential move to one of the big Premier League teams with Arsenal, Man United and Tottenham all reportedly showing an interest.
In terms of value for money, surely Neres is the better buy and yet they are almost the same price. But why? Ok, by playing in the Dutch league for Ajax, Neres will not be able to win performance buzz in the short term, but even if he doesn't get a move to one of Europe's 'big 5' leagues this summer and stays at Ajax, he is more than likely to be getting more first team minutes than Pellegri, including some in the Champions League or Europa League, which would no doubt raise his profile even further.
Having great potential is one thing but realising that potential is the tricky part and to ensure a healthy ROI on the Index, this is what will ultimately matter at the end of the day. There are many failed 'wonderkids' out there who as teenagers were predicted for super stardom, but have subsequently failed to make the grade at the highest level. Jean Marie Dongou and Hachim Mastour (although still a teenager) are good examples of this. If you don't know who they are then look them up, as their stories serve as a reminder that not all outstanding youth prospects go on to live up to the early hype.
I am not saying that Pellegri won't ever make it on the big stage or Neres will definitely be the next Neymar. However, my advice would be that if you are thinking of investing heavily in a young prospect based purely on potential alone, it might be worth stopping to think about whether there are other players who, within the next 3 years of their careers, you could invest your money in more wisely.
For me, in the end I was able to get 250 shares in David Neres at £1.07 a share and 50 in Pietro Pellegri at 48p a share on the basis that I think Neres will represent the better value for money over the next three years. At the moment, whilst I of course have a significantly better profit on the share price for Pellegri, I will be very interested to review things in few months' time to see what the position is.