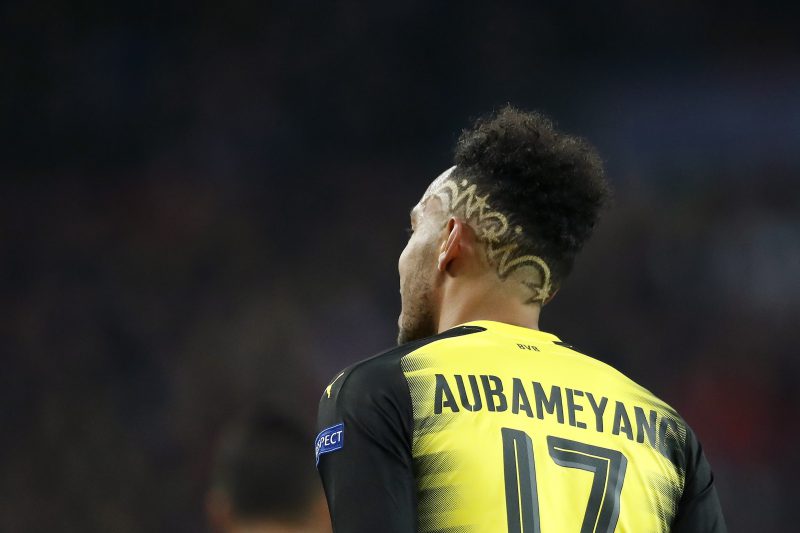 Arsene Wenger has confirmed his interest in Borussia Dortmund star Pierre-Emerick Aubameyang, revealing that he believes he has the character to fit in at Arsenal.
The Gunners chief was speaking at his weekly news conference and confirmed the deals for Alexis Sanchez and Henrikh Mkhitaryan are 'likely to happen'.
"I've worked on transfer for 30 years so it's likely to happen but at any moment things can break down, that's how the market is," said Wenger.
"As long as it is not over the line, you have to accept that it could not happen. These kind of things are never guaranteed."
With both Arsenal and Manchester United hoping the Sanchez and Mkhitaryan deals would be put to bed, Wenger was asked about other deals, and he confirmed his interest in Dortmund star Aubameyang.
We revealed earlier this week that Dortmund are willing to listen to offers for Aubameyang and that Arsenal are looking to land him.
Wenger was asked if the Gabaon international would fit in at the Emirates, and he said: "Yes because character can be a positive note and a very negative note. If you look at the achievements of a player over his career, usually when the career has been very positive the character has been used in a positive way.
"I like him as a player. If it's a possibility it's because I like the player. We played many times against him when he was at Dortmund. He appreciated the quality of our games and the way we play football so that's why he loves the club."
Wenger's comments have been quickly condemned by Dortmund sporting director Michael Zorc.
"We think it is disrespectful to talk like this about a player from another team," he said.
""There's no contact with Arsenal. We assume that Mr. Wenger has enough concerns with the performance of his own players."
As Wenger was in the mood for updates during his conference, and suggested they were unlikely to sign Bordeaux forward Malcom, saying: "I don't think we are close to doing that."
He also said there was no update on their interest in Jonny Evans, and that Mesut Ozil would not be leaving this month.
With the Sanchez and Mkhitaryan moves close, most Bookmakers have closed their markets on those deals happening – but Aubameyang odds have been cut further after Wenger's statement.
Arsenal are now rated at 1/3 to land the Dortmund ace this month.