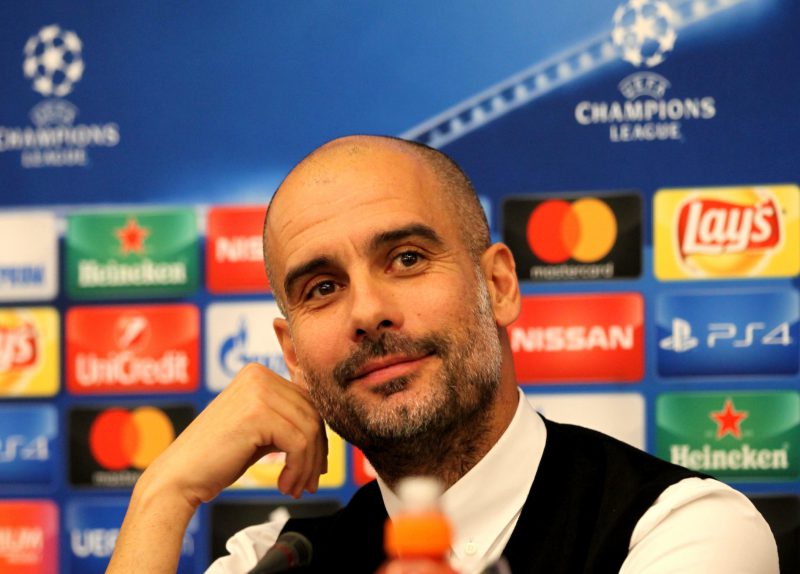 Bookmakers have long closed their markets and Pep Guardiola has conceded that he is heading to Manchester United – but everyone is still waiting for Alexis Sanchez to complete his move to Old Trafford.
The Chilean star looks set to seal a move to United, and it is understood his end of a deal is just about done but with Arsenal wanting their deal for Henrikh Mkhitaryan completed at the same time.
The two clubs are also finalising their deals and it is now understood they are looking towards next week before announcing to confirm the arrival of both players.
Sanchez has turned down interest from City to make the move to United, who are set to make him one of the highest paid players in the world at around £500,000-a-week – nearly twice the deal City were willing to make.
But Guardiola is adamant that he is happy for Sanchez to be making the move.
"I am not the guy with the mathematics, the numbers. What I know right now is Alexis is still an Arsenal player," he said at his weekly news briefing.
"I think he is going to go to United so congratulations to both of them.
"In the end, players and managers decide where they want to play. Good luck."
After Arsene Wenger revealed the deals for Sanchez and Mkhitaryan were close, United boss Jose Mourinho admitted he had little else to offer.
Mourinho admitted he did not know if it was being delayed by Mkhitaryan's end.
"I don't know [if it is dependent on Mkhitaryan]. Sometimes people thinks transfers involve a lot the managers in the negotiations, I think it depends on the profile of the club, the way we establish our jobs and in my case when it goes to the table of negotiations I like to be out, I am out and I will just calmly waiting for news, no more than that," he told his weekly press conference.
"I will speak with you if one day we sign him, I can speak with you about him and what he can bring to our team. He's an Arsenal player, he's not my player, there's no point in me speaking about something that may or may not happen. My involvement in the situation is just to say the reasons why I would like to have the player and no more than that, I'm out."
It understood both players have already said their goodbyes to their team-mates ahead of completing medicals this weekend.
Bookmakers have now pulled their markets on the pair, and we spoke with BetVictor's Head of ante post Football Michael Triffitt for their view.
"Seems like the Sanchez deal to United is almost over the line and we closed after lumpy requests even at 1/8!. A small loss after laying 14/1 at the outset but we are pleased he hasn't joined the blue side of Manchester after City were very popular even when he was odds on!" he explained.
"Likewise Mykitarian making the trip to the capital is a small loser for us after been popular really only to join the Gunners. However most of the bets were laid at 2/1 and shorter so no real cause for alarm and we take both transfers on the chin!"