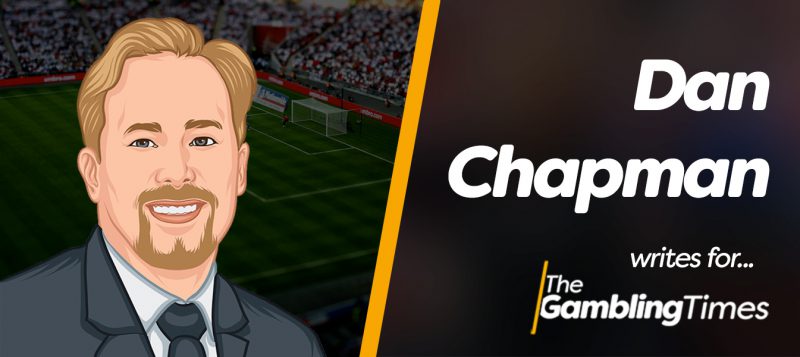 Joey Barton's claim that "50% of professional footballers bet on matches" is likely to cause considerable consternation within the offices of the Football Association. Equally uncomfortable for the FA is the growing criticism that they (and many football clubs) are receiving for their increasing reliance upon the sponsorship income they receive from their 'official gambling partners'.
Barton himself was of course banned by the FA in April 2017 for 18 months (reduced by five months on appeal, meaning Barton will be free to play again from 1 June 2018 – but in reality from the start of the 2018/2019 season should be decide not to retire) after being found to have placed 1,260 bets on football matches over 10 years. His latest challenge to the FA – to issue new regulations that are fit for purpose – will receive considerable media coverage, but will it make any odds?
Barton's primary argument (supported, it has to be said, by many) is that "we've got the gambling rules mixed up with the match-fixing rules" and that "culturally betting is acceptable." He argues that betting does not challenge the integrity of the sport (he presumably accepts that it does, if players are betting on their own teams to lose).
And herein lies the problem with Barton's argument. Whilst one has sympathy with the suggestion that if Barton wished to enjoy relatively modest betting on matches in the English Football League which self-evidently were not in any way influenced by his position as a Glasgow Rangers footballer (or vice versa), it is a suggestion fraught with simplicity. Barton acknowledges that match-fixing is utterly unacceptable (and as I say, glosses over the admittedly small number of bets he placed on games that he had a clear connection to) but how does he propose to define what would be an acceptable degree of separation?
What if a player in the Premier League betted on a League Two match, involving a player who is represented by the same agent as him? Is that sufficiently separate, or not? What if the goalkeeper in the League Two match used to be a back-up keeper at the Premier League club and maintains a friendship with the Premier League player? Or if the Port Vale player wishes to bet on the El Classico – now surely there can be no risk of match-fixing there, can there? But what if that Port Vale player has struck up a friendship with local neighbour Ibrahim Afellay at Stoke City, who used to play for Barcelona and maintains daily telephone contact with former team-mates at the Nou Camp?
It is this perplexing difficulty with defining what is an acceptable degree of separation that renders Barton's argument as misconceived; further, any defined separation would be open to huge exploitation and the FA and other governing bodies would lack the resources or intelligence gathering skills to ever know whether there was a link between the Port Vale left-back and the controversial late-winner conceded by Barcelona in the Nou Camp.
The FA have taken the view that instead of creating a complex rule (and in my view, a patently unworkable rule) which permits players to bet on certain matches provided there is some sufficient degree of separation between them and the match in question, they ought simply to impose a blanket ban which is not capable of any subjective dispute. Does such an approach produce harsh results? Of course it does. But is the 'harshness' bestowed upon a professional footballer who cannot resist the urge to place a bet, modest or large, a price worth paying to avoid any risk of match-fixing?
Football is not alone in its approach; rugby union players, for example, cannot bet on any rugby match in the world. Jockeys cannot bet on any race. Those sports have not sought to define an acceptable degree of separation, either. Barton, is I am afraid, quite wrong. It is preferable to have participants excluded from all forms of betting in their sport than to risk attacks on the integrity of the sport.
As to his argument that 50% of players are at it ; the writer does not need to tell the readers that two wrongs do not make a right. Plenty of drivers are using their mobile phones whilst driving, but no one is called to legitimise the dangerous folly. Now, where one does have support for Barton is this: surely the time has come for the FA, FIFA and football clubs, to do what motorsport did to tobacco advertising; ban it. If (for the match-fixing reasons advanced but also to protect the watching fans from the risks of gambling addiction) gambling is rightly to be frowned upon by the governing bodies and clubs who owe duties of care to their supporters, then stop the hypocrisy and stop taking their money. Motorsport set the lead on this and it is perhaps time for football to step up to the plate and follow.
Will this happen? Place your bets……