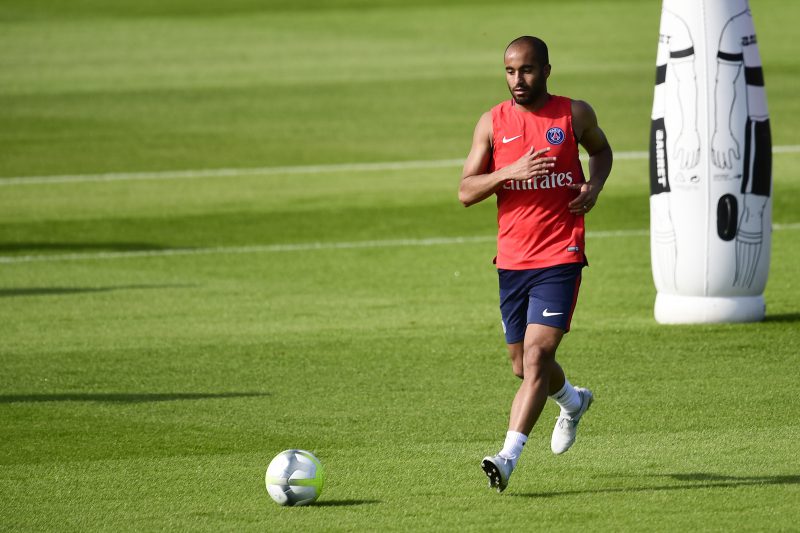 Paris Saint Germain winger Lucas Moura is believed to be prioritising a move to the Premier League with Tottenham Hotspur.
Lucas has made it clear to PSG that he wants to leave, and in-turn they have told him he can leave.
And the Brazilian star has informed the club, and his representatives, that he would like to link up with Maurcio Pochettino at Spurs.
However, the price on his head is over £25million – and Spurs ideally would rather loan him first, whilst the likes of Real Betis, Sevilla, Napoli and Borussia Dortmund could be ready to meet the asking price.
PSG coach Unai Emery has confirmed that he won't stand in the player's way and said: "I spoke with Lucas. With all respect towards him, but I think that he has no other options here and should look for another club, because he's a great player."
Lucas himself has said: "I'm gutted that I'm no longer playing, to no longer be able to express myself as I was doing before.
"I'm not happy. I thought I'd built something solid with this club, but that's clearly not the case."
Spurs also remain interested in Bordeaux starlet Malcom, but that deal is looking more complicated with the French club insisting he is not for sale.  Club president Stephane Martin said: "Malcom, it has been said and said again, he will not be leaving."
With Bordeaux not keen to sell this month – that deal mean the Lucas deal is somewhat easier to get done, and with the transfer deadline next week – Spurs would need to conclude any deal quickly.
Betting wise, Bookmakers think it is a straight fight between Real Betis and Tottenham. Coral list Betis at 5/4 and Spurs at 6/4.
"Lucas Moura looks to be on the move this month and the betting today suggests that Spurs are his most likely destination," said Coral's Harry Aitkenhead.