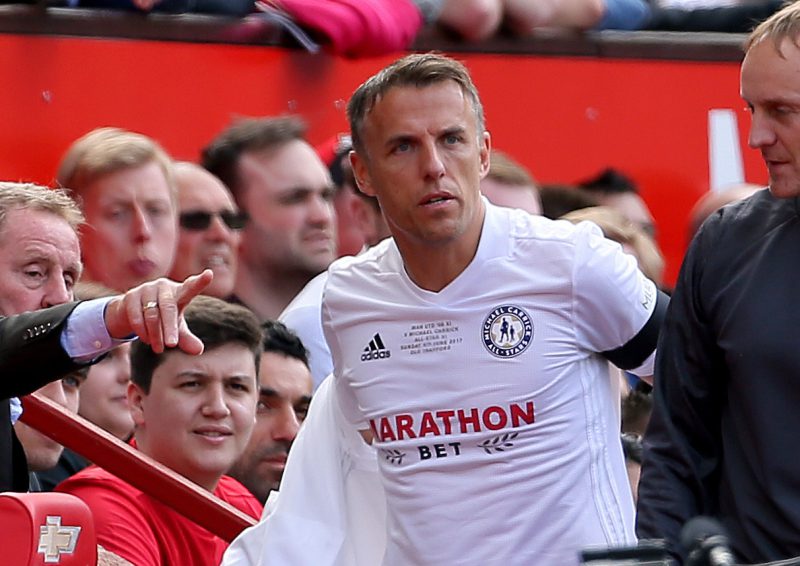 Bookmakers believe that Phil Neville may not even see one game in charge of the England Women's side.
The former Valencia and Manchester United coach, who won over 50 caps during his career, was appointed by the Football Association earlier this week – but soon after derogatory comments he had previously made about women on social media emerged.
He has since apologised and Baroness Campbell, the FA's head of women's football, has defended the appointment.
His first game is due to be on March 1st against France, but some Bookmakers are doubting if he will keep his role.
PaddyPower have halved the odds from 8/1 to 4/1 that he is no longer in the position before his first fixture as manager.
He is also odds-on at 1/2 – which is a 67% probability – of not being the boss on January 1st 2019.
Spokesman Paddy Power said: "It has emerged that P Nev got the England job because the other candidates pulled out, which at least makes a bit more sense than him actually being qualified.
"With the media storm over his sexist tweets, we think it will be unlikely that he'll still be in the position in the coming months."