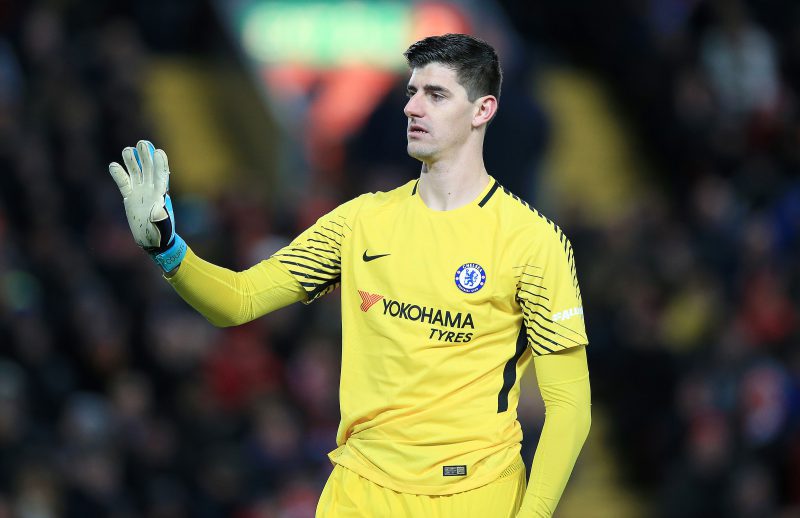 Real Madrid are pushing ahead with their summer transfers plans, with Chelsea's Belgian duo Eden Hazard and Thibaut Courtois at the top of their list.
We revealed in December that Real were growing increasingly confident of landing the Blues pair this summer.
Hazard is a long-term target of Real, and they have added Courtois to that after it emerged he is yet to commit his future to Chelsea.
Both players have thus far refused to agree new contracts – and with just 18-months left on his deal, Courtois's future is becoming more and more pressing for Chelsea.
Sources close to Chelsea believe that they won't allow the Courtois situation to go beyond the summer, given he could sign a pre-contract with a club in less than 12-months.
Courtois himself has delivered a huge hint that he would be looking to make the move to back Madrid, where he spent a number of seasons with Atletico, and is where his two children live.
"My personal situation is related to the city of Madrid," he said.
"My two children live there with their mum. Whenever I have the opportunity, I try to return to Spain. As a situation, it is not always easy. Yes, my heart is in Madrid. It is logical and understandable.
"If they want me, they have to contact Chelsea. We'll see. But they have not done that. What is certa"in is that one day I will return to Madrid. I love Spain, I love the city, I spent three wonderful years there [with Atletico Madrid]. It is there that I became an adult.
"If Real are really interested, my personal situation could influence things. The family aspect is priceless. But I repeat to you that, for the moment, I'm busy talking to Chelsea to extend. I am happy here and I see a club that still wants to win a lot of titles. The signs are positive.
"Their desire to also extend Eden Hazard's deal reassures me."
Both Hazard and Courtois are odds-on to remain at Chelsea, but the odds on the pair of them are joining Real are getting shorter and shorter.
Hazard is 4/9 to still be at Chelsea next season with Real 7/4, whilst Courtois is 4/11 to remain and 21/10 to move to the Santiago Bernabeu.