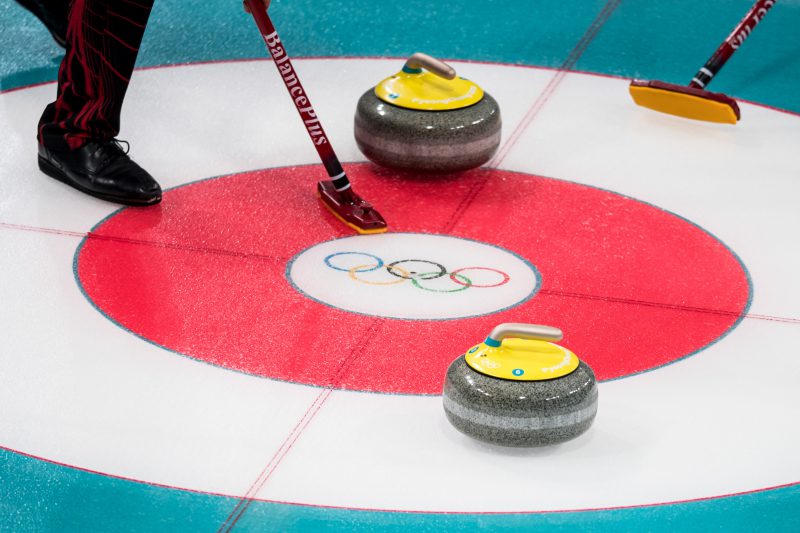 We look ahead to the 23rd Winter Olympics taking place in Pyeongchang in South Korea and what might transpire for the British athletes.
Great Britain has sent its largest ever squad of 59 athletes to the games, and they are looking to beat their record medal haul of four – which they achieved in 1924 and last time out in 2014.
We go through each British athlete competing in South Korea and we highlight those considered a medal chances with their odds, whilst also giving you a full schedule for the British athletes.
All odds are provided by Unibet, and we spoke to Alistair Gill to get the lowdown on how much British interest there has been.
"Although our UK punters have done what they can to get stuck into the Winter Olympics, they've struggled to be overly patriotic to GBs chances as a whole, perhaps unsurprisingly," he said.
"They have however got behind our medal chances; in the Woman's 500m Short Track speed skating Elise Christie has seen over 90% of the money, whilst we have seen a fair chunk for defending champion Lizzie Yarnold in the Skeleton at a generous looking 20/1.
"In the curling, where team GB looks to have at least an outside medal chance in both the men's and women's disciplines, our UK punters have certainly seen this as a chance to add to the tally, over 30% of all money in across the 2 events coming for team GB.
"In the overall medal table markets however it is a very different story, with team GB being completely friendless from within the UK.
"At 4/6 Norway are strong favourites to top the Gold Medal table come the 25th Feb. Although it looks tough for anyone to top the Norwegians, our players seem more than happy to oppose them, seeing perhaps a bit of value in the most popular pick America, at 7/1, followed by Canada at 23/2."
TEAM GB SQUAD – Medal chances in Italics
Alpine skiing
Dave Ryding – men's slalom – Winner 50/1 Medal 9/1
Laurie Taylor – men's slalom
Charlie Guest – women's slalom
Alex Tilley – women's giant slalom
women's slalom
Biathlon
Amanda Lightfoot – women's 7.5km sprint
Bobsleigh
Lamin Deen – men's pilot – Winner 33/1
Brad Hall – men's pilot – Winner 40/1
Greg Cackett – brakeman
Joel Fearon – brakeman
Nick Gleeson – brakeman
Andrew Matthews – brakeman
Toby Olubi – brakeman
Ben Simons – brakeman
Mica McNeil – women's pilot – Winner 150/1
Mica Moore  – brakewoman
Cross-Country skiing
Andrew Musgrave – 15km freestyle – Winner 50/1 Medal 23/2
30km skiathlon – Winner 100/1 Medal 20/1
Team sprint relay – Winner 60/1
Callum Smith – 15km freestyle
30km skiathlon
Team sprint relay – Winner 60/1
Andrew Young – 15km freestyle
30km skiathlon
Team sprint relay – Winner 60/1
Annika Taylor – 15km skiathlon
10km freestyle
Cross country individual sprint finals
Curling
Men's team: Winner 16/1 Medal 2/1
Kyle Smith (skip)  
Cammy Smith
Kyle Waddell
Thomas Muirhead
Glen Muirhead
Women's team: Winner 13/2 9/10
Eve Muirhead (skip), 27
Anna Sloan
Vicki Adams
Lauren Gray
Kelly Schafer 
Figure skating
Ice Dancing – Nick Buckland & Penny Coomes
Freestyle skiing
James Woods – men's slopestyle – Winner 22/1 Medal 5/1
Tyler Harding – men's slopestyle – Winner 150/1 Medal 40/1
Izzy Atkin – women's slopestyle – Winner 10/1 Medal 5/2
Katie Summerhayes – women's slopestyle – Winner 40/1 Medal 10/1
Murray Buchan – men's halfpipe – Winner 66/1 Medal 14/1
Peter Speight – men's halfpipe – Winner 80/1 Medal 20/1
Alexander Glavatsky-Yeadon – men's halfpipe – Winner 100/1 Medal 25/1
Rowan Cheshire – women's halfpipe – Winner 50/1 Medal 11/1
Molly Summerhayes – women's halfpipe – Winner 100/1 Medal 25/1
Lloyd Wallace – men's aerials – Winner 100/1 Medal 22/1
Emily Sarsfield – women's ski cross – Winner 300/1 Medal 100/1
Luge
Adam Rosen – men's singles event – Winner 500/1
Rupert Staudinger – men's singles event – Winner 1000/1
Short track speed skating
Elise Christie – women's 500m Winner 11/4 Medal 4/9
1000m – Winner 17/1 Medal 2/1
1500m – Winner 20/1 Medal 11/4
Charlotte Gilmartin – women's 500m
1000m
1500m
Kathryn Thomson – women's 500m
1000m
1500m
Farrell Treacy – men's 1000m
Joshua Cheetham – men's 1000m
Skeleton
Men's:
Dominic Parsons – Winner 66/1
Jerry Rice – Winner 250/1
Women's:
Lizzy Yarnold – Winner 18/1
Laura Deas – Winner 20/1
Snowboarding
Billy Morgan – men's slopestyle
Big Air – Winner 50/1 Medal 11/1 
Jamie Nicholls – men's slopestyle
Rowan Coultas – men's slopestyle
Aimee Fuller – women's slopestyle
Zoe Gillings-Brier – women's snowboard cross
Team GB Schedule
Saturday, Feb 10
Annika Taylor
Women's 15km skiathlon
7.15am
Elise Christie, Charlotte Gilmartin, Kathryn Thomson
500m heats
10am
Jamie Nicholls, Billy Morgan
Men's slopestyle qualifying
10am
Adam Rosen, Rupert Staudinger
Luge heats
10.10am
Amanda Lightfoot
Biathlon, Women's 7.5km sprint
11.15am
Sunday, Feb 11
Jamie Nicholls
Slopestyle final
1am
Andrew Musgrave, Callum Smith
Men's 15km skiathlon
6.15am
Adam Rosen, Rupert Staudinger
Luge heats
9.50am
Monday, Feb 12
Alex Tilley
Women's giant slalom
1.15am
Amanda Lightfoot
Women's 10km pursuit
10.10am
Tuesday, Feb 13
Andrew Young
Cross country individual sprint finals
8.30am
Elise Christie, Charlotte Gilmartin, Kathryn Thomas
Women's 500m final
10am
Farrell Treacy, Joshua Cheetham
1,000m qualification
10.26am
Annika Taylor
Cross country individual sprint finals
11am
Wednesday, Feb 14
GB men's, women's curling team
Round robin
12.05am, 5.05am, 11.05am
Alex Tilley, Charlie Guest
Women's slalom
1.15am, 4.45am
Amanda Lightfoot
women's 15km individual
11.05am
Thursday, Feb 15
GB women's curling team
Round robin
12.05am, 11.05am
Dom Parsons, Jerry Rice
Skeleton heats
1am
GB men's curling team
Round robin
5.05am
Annika Taylor
Women's 10km individual
6.30am
Friday, Feb 16
Zoe Gillings-Brier
Snowboarding
3.15am
Andrew Musgrave, Andrew Young, Callum Smith
Men's 15km individual
6am
Lizzy Yarnold
Skeleton
11.20am
GB men's curling team
Round robin
11.05am
Dom Parsons, Jerry Rice
Skeleton
12.30am
Saturday, Feb 17
Izzy Atkin, Katie Summerhayes
Women's slopestyle
4am
GB men's curling
Round robin
5.05am
Elise Christie, Charlotte Gilmartin, Kathryn Thomson
Women's 1500m speed skating
10am
Farrell Treacy, Joshua Cheetham
Men's 1000m speed skating
10am
Lloyd Wallace
Men's aerial skiing
11am
Amanda Lightfoot
Women's 12.5km mass start
11.15am
Lizzy Yarnold
Skeleton final
11.20am
Sunday, Feb 18
James Woods, Tyler Harding
Men's slopestyle qualifying
1.15am, 4.15am
GB women's curling
Round robin
05.05am
GB men
Two-man bobsleigh heats
11.05am
GB men's curling
Round robin
11.05am
Monday, Feb 19
Aimee Fuller
Women's big air qualifying
12.30am
Penny Coomes, Nick Buckland
Ice dancers
1am
Rowan Cheshire, Molly Summerhayes
Women's halfpipe qualifying
1am
GB men's curling
Round robin
5.05am
GB women's curling
Round robin
11.05am
GB men
Two-man bobsleigh heats
11.15am
Tuesday, Feb 20
GB men's curling
Round robin
12.05am
Penny Coomes, Nick Buckland
Ice dancers
1am
Rowan Cheshire, Molly Summerhayes
Women's halfpipe final
1.30am
Murray Buchan, Peter Speight, Alexander Glavatsky-Yeadon
Ski halfpipe qualifications
4am
GB women's curling
Round robin
5.05am
Elise Christie
Women's 1,000m speed-skating
10am
GB women
Women's bobseligh
11.50am
Wednesday, Feb 21
GB women's curling
Round robin
12.05am
Billy Morgan, Jamie Nicholls
Men's big air qualifying
12.30am
GB men's curling
Round robin
5.05am
Andrew Musgrave, Andrew Young, Callum Smith
Men's cross country sprint semi
10am
Mica McNeill, Mica Moore
Women's bobsleigh heats
11.40am
Thursday, Feb 22
Dave Ryding, Laurie Taylor
Men's slalom
1.15am, 4.45am
Murray Buchan, Peter Speight, Alexander Glavatsky-Yeadon
Men's halfpipe final
2.30am
Elise Christie, Charlotte Gilmartin, Kathryn Thomson
Women's 1000m speed skating finals
10am
GB men
Curling semifinals
11.05am
Friday, Feb 23
Aimee Fuller
Women's big air final
12.30am
Emily Sarsfield
Women's alpine combined
4.15am
GB men and women
Curling semifinals
6.35am
Saturday, Feb 24
GB men
Four-man bobsleigh heats
12.30am
Billy Morgan, Jamie Nicholls
Men's big air final
1am
Dave Ryding, Charlie Guest, Alex Tilley, Laurie Taylor
Alpine Skiing
2am
Andrew Musgrave
50km classic
5am
GB men and women
Curling men's gold match, women's bronze match
6.35am, 11.05am
Sunday, Feb 25
GB women
Women's curling gold medal match
12.05am
GB men
Four-man bobsleigh heats
12.30am