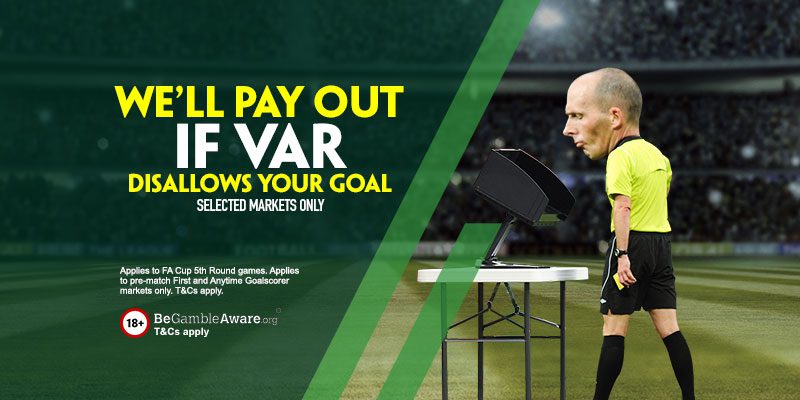 With the talk of football lately focusing around robotic referees – or VAR – Paddy Power have decided to jump on the bandwagon and reward punters this FA Cup weekend.
It is to reward new and existing customers with registered Paddy Power accounts who bet on the 5th round games which feature video referees, namely Chelsea v Hull and Huddersfield v Man United.
If a punter backs a first or anytime goalscorer, and it is ruled out because of VAR, the firm will pay out bets in full within 15 minutes of the goal being disallowed.
Spokesman Paddy Power said: "Whether you're of the belief that VAR ruins or saves the beautiful game, we don't care, we're paying out on it.
"That way, when Lukaku finally scores after 20 attempts on goal against Huddersfield, and it's ruled out, at least Man United fans will have full pockets.
"Now, if only I could get VAR installed in the office for when someone decides to sit in my desk…"
Marketing & Brand Director Michelle Spillane said: "Paddy Power's objective here is to bring our brand personality to a contentious topic – VAR.
"We knew a lot of football fans were frustrated at losing out when a goal was disallowed. So we thought, why not turn it on its head?
"So we decided to pay out on any first or anytime goalscorer that was thwarted by VAR in this weekend's cup games."